Summer of Space
Get ready for a celestial programming spectacle that's sure to excite any space enthusiast. The Summer of Space multiplatform experience celebrates the 50th anniversary of the Apollo 11 moon landing.
The celebration features a collection of new programs about space exploration, a special all day "Moon-a-thon" of shows on Saturday, July 20, online exclusives from MPT's Digital Studios, and more.
Summer 2019
Don't miss this stellar collection of awe-inspiring programs as we celebrate the 50th anniversary of the moon landing all month long!
MPT Digital Studios
Situated in Greenbelt, MD, this NASA hub is home to a wealth of innovative scientific activity committed to learning more about the universe and our place in it.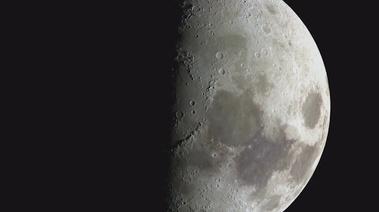 Saturday, July 20, 2019
A continuation of the Summer of Space celebration, a full day of related programs, in honor of the 50th anniversary of man first walking on the moon.
Limited engagement
An Apollo 11 documentary from filmmaker Kevin Stirling, starring NASA's Gene Kranz, Glynn Lunney, Steve Bales and Dick Koos, was available for a limited time to MPT viewers.