Secrets of the Chesapeake
60 Minutes, 2012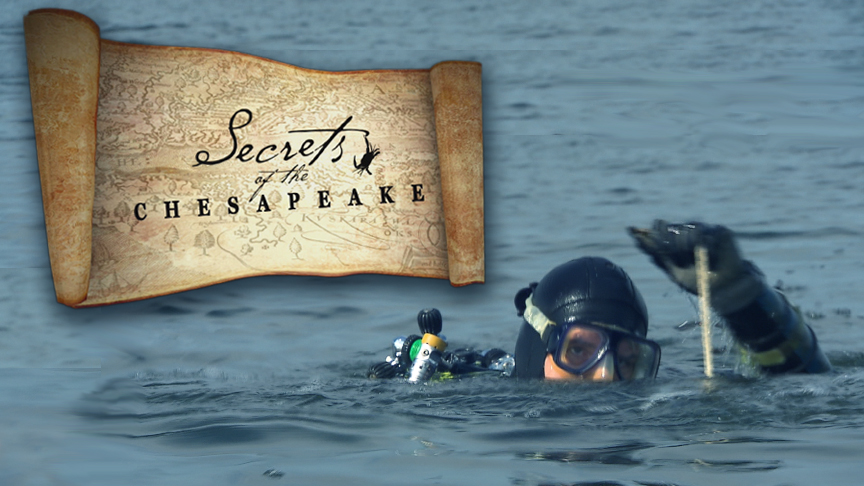 From the stillness of the mass underwater graves of ancient ships to the eye-popping, eardrum-busting fighter jets of Pax River, they claim the title of the Chesapeake's best-kept secrets. From buried treasure to haunted lighthouses, crazy legends and myths, eccentric sporting -- even characters wacky and a little bizarre -- to provincial cuisine and natural wonders, the Bay and surrounding locales are alive with obscure-but-fascinating destinations.
For the armchair adventurer among us who craves the uncanny -- for those who veer off-the- beaten-path -- our new guide to discovering these home-grown places is Secrets of the Chesapeake.
Secrets of the Chesapeake is a new Maryland Public Television production that travels the Chesapeake region – east and west, north and south, from mountain to marsh – to ask locals for sage advice to discover and uncover the most unusual places to explore and things to do for the weekender.
Downloads for Secrets of the Chesapeake
PROMO:
Secrets of the Chesapeake Promo Reel (.mov)
PHOTOS:

Black Panther 1 (.jpg)

Crater (.jpg)

Ft. Carroll 1 (.jpg)

Ft. Carroll 2 (.jpg)

Ft. Carroll 3 (.jpg)

Holland Island 1 (.jpg)

Holland Island 2 (.jpg)

Mallows Bay 1 (.jpg)

Mallows Bay 2 (.jpg)

Navy Seal (.jpg)

Sea Glass (.jpg)

Smith Island 1 (.jpg)

Smith Island 2 (.jpg)

Smith Island 3 (.jpg)

Tangier 1 (.jpg)

Tangier 2 (.jpg)

Tangier 3 (.jpg)

Tangier 4

Tangier 5

Tangier 6

Tangier 7

Target Ship Hannibal 1

Target Ship Hannibal 2