Episode descriptions • Watch online • Features
Victoria, Season 3
Sundays at 9pm
It is 1848, and revolution is breaking out across Europe. In Britain, one woman stands between order and chaos: Queen Victoria. Jenna Coleman stars as the young but fearless monarch, facing a crisis that threatens to end her reign.
Albert and Victoria get away to Osborne House, but all is not idyllic.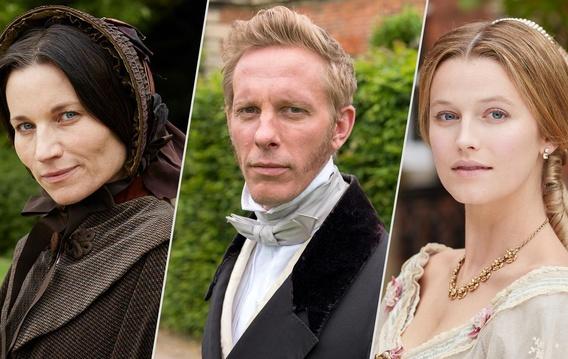 Feature
Meet the new royals, rogues, and regulars: find out who's new and who's who. #VictoriaPBS
Victoria
Laurence Fox is Lord Palmerston
The Victoria cast on the arrival of Lord Palmerston.
Victoria, Season 3 Extras
/ videos