Celebrate: Artworks and the BSO
The impact of Marin Alsop's artistic leadership of the Baltimore Symphony Orchestra has been at once visionary and fundamental: great music has the power to change lives. She redefined artistic excellence and innovation at the BSO, and in doing so has changed lives throughout Maryland and the world.
At the end of June, following 14 legendary years as the first and only woman conductor of a major symphony in America, Marin Alsop will step down as BSO's Music Director. MPT is joining forces to celebrate Alsop's genius with an exclusive LIVE stream of her last concert as the BSO Conductor. This Gala celebration features new works, an appearance by young musicians from OrchKids, and an exquisite performance by internationally renown soprano Renée Fleming. The Special airs LIVE 8:30pm – 10:00pm Saturday night, June 19th.
As a lead-in to the LIVE CONCERT, at 8:00pm on June 19, MPT presents a special celebration of Marin's leadership and genius, and in so doing, reaffirming MPT's own commitment to the arts. MPT's cultural emissaries Donald Thoms and Carolyn Black-Sotir introduce musician/composer Wendel Patrick as the Host of a new arts series to premiere in the fall, exclusively on MPT. We get a taste of an artist profile -- a gifted animator – and background on Wendel Patrick's musical journey from child prodigy to hip hop composer, performer and educator – to Artworks Host.
PREVIEW
MPT and the BSO present Marin Alsop: A Live Gala Celebration
Photo Gallery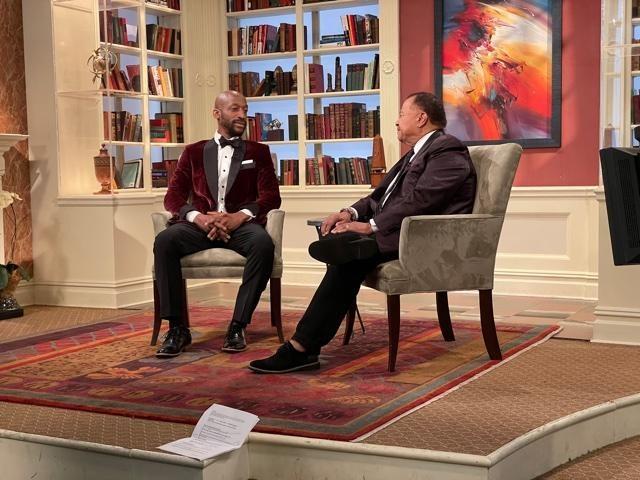 This is not Wendel Patrick's first appearance on Artworks. He first stood on stage as a Baker Award Winner in 2015, and will now take the reins as Host.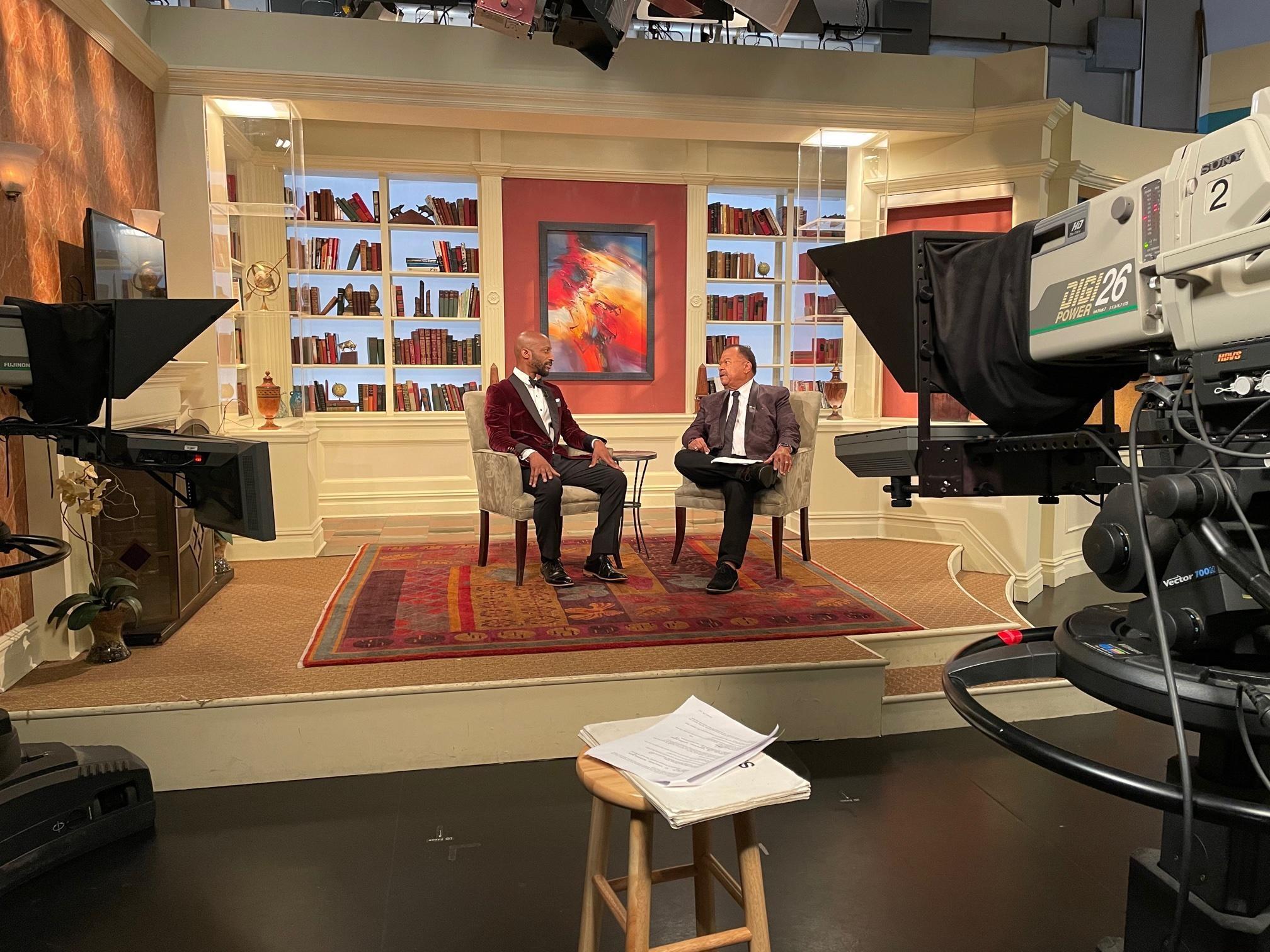 Wendel Patrick and Donald Thoms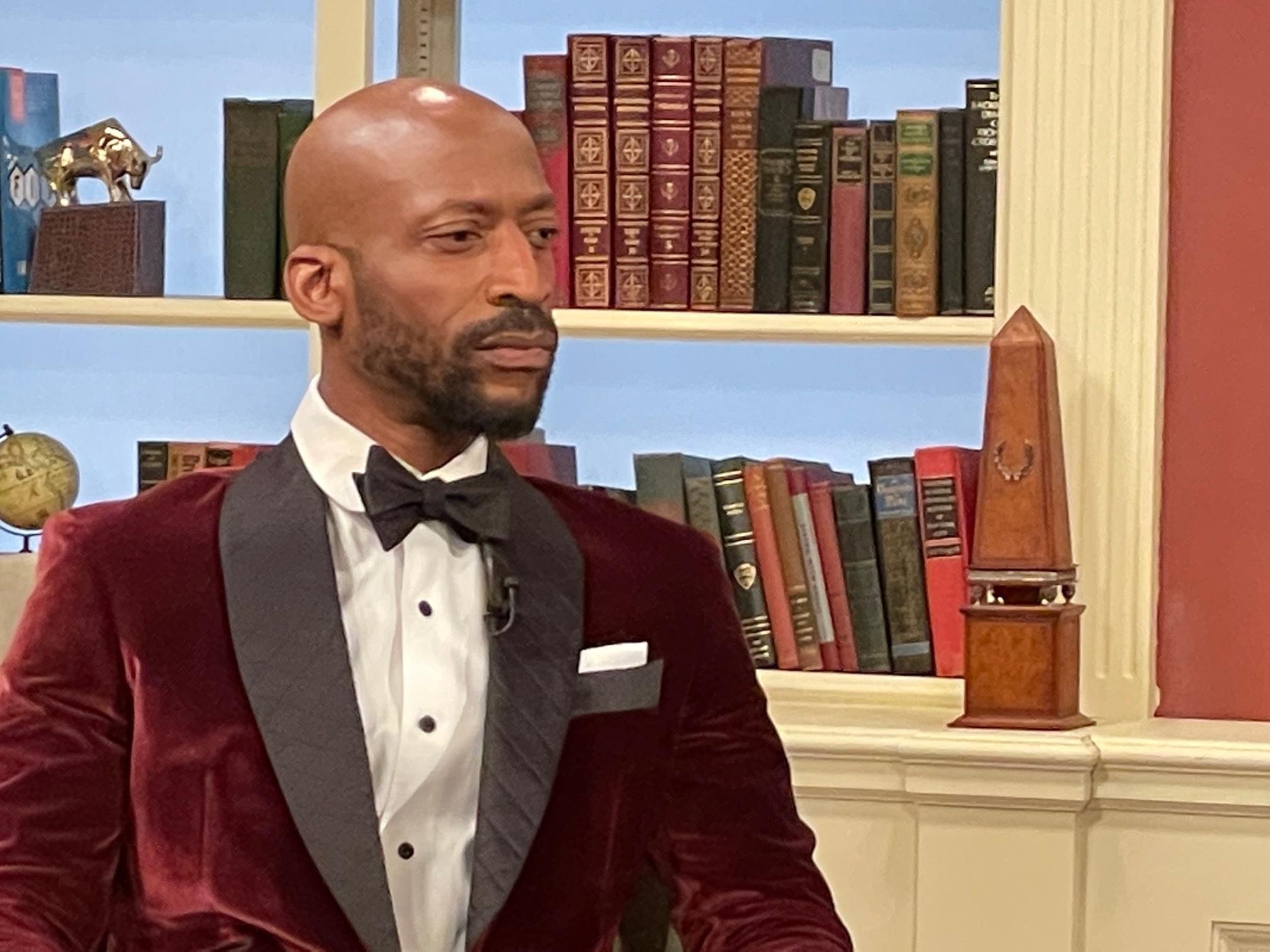 Wendel Patrick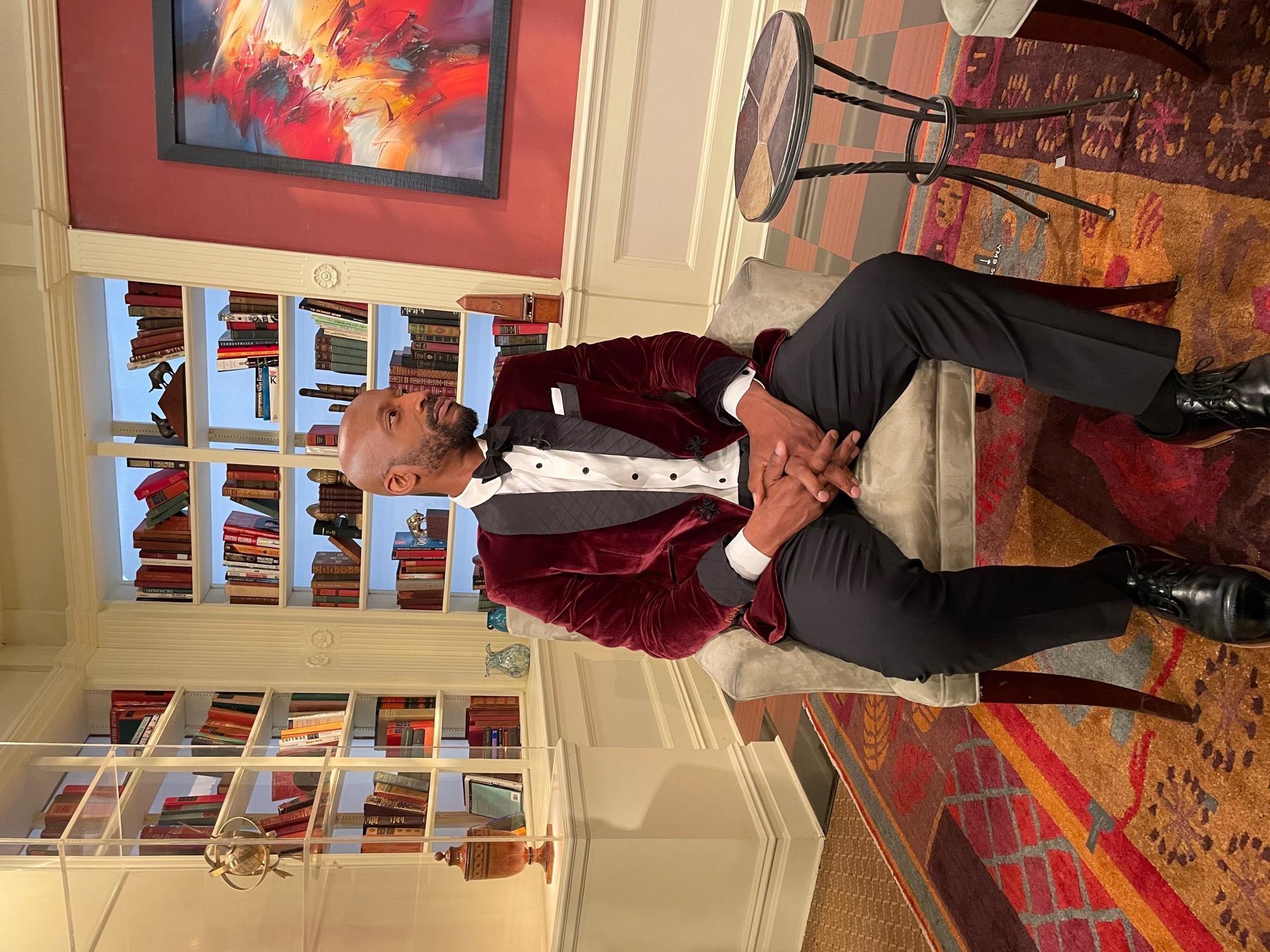 Wendel Patrick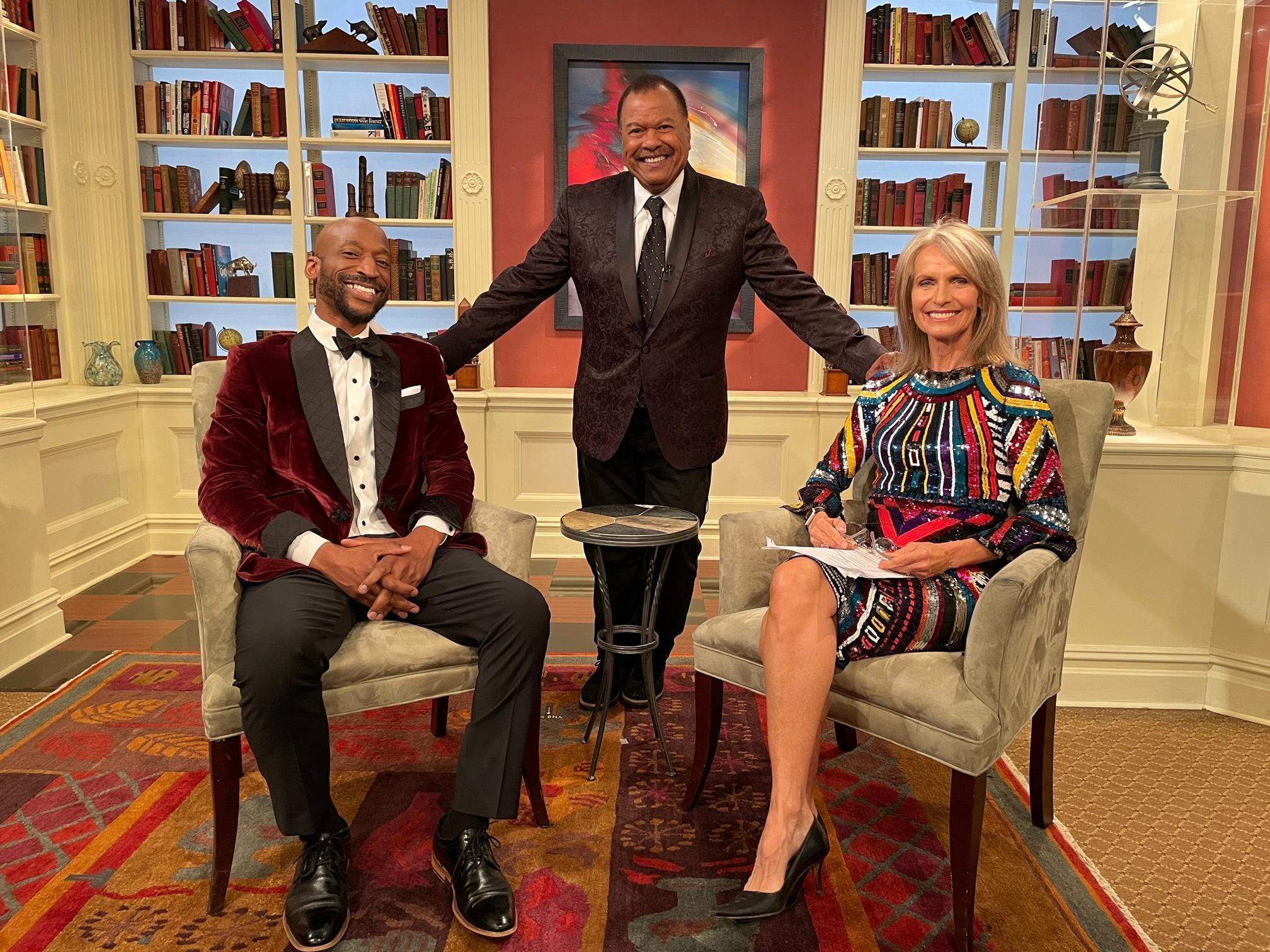 Wendel Patrick, Carolyn Black-Sotir, Donald Thoms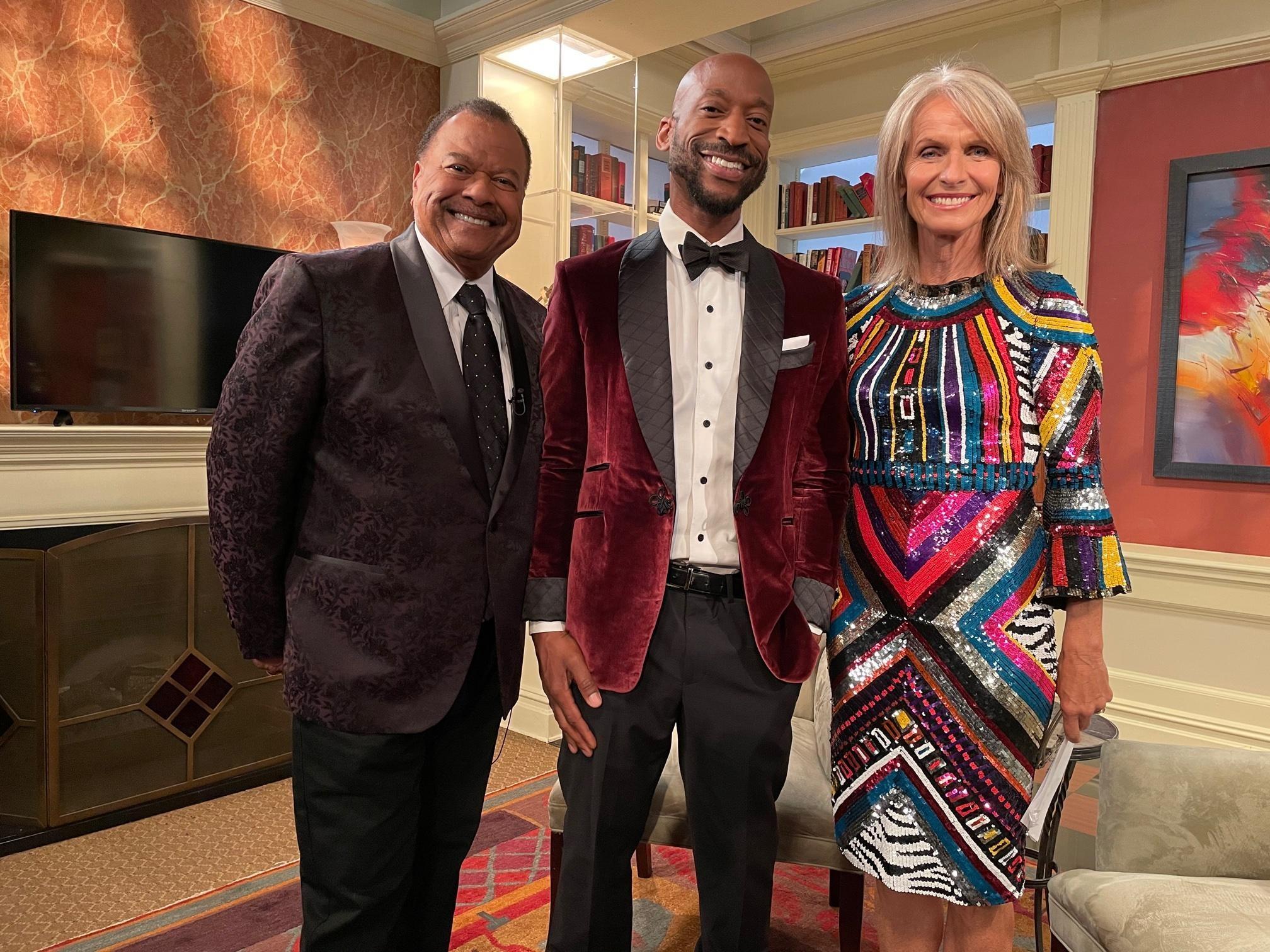 Wendel, Carolyn Black-Sotir, Donald Thoms: Long-time MPT Cultural emissaries Carolyn Black-Sotir & Donald Thoms welcomed New Artworks Host Wendel Patrick to the MPT family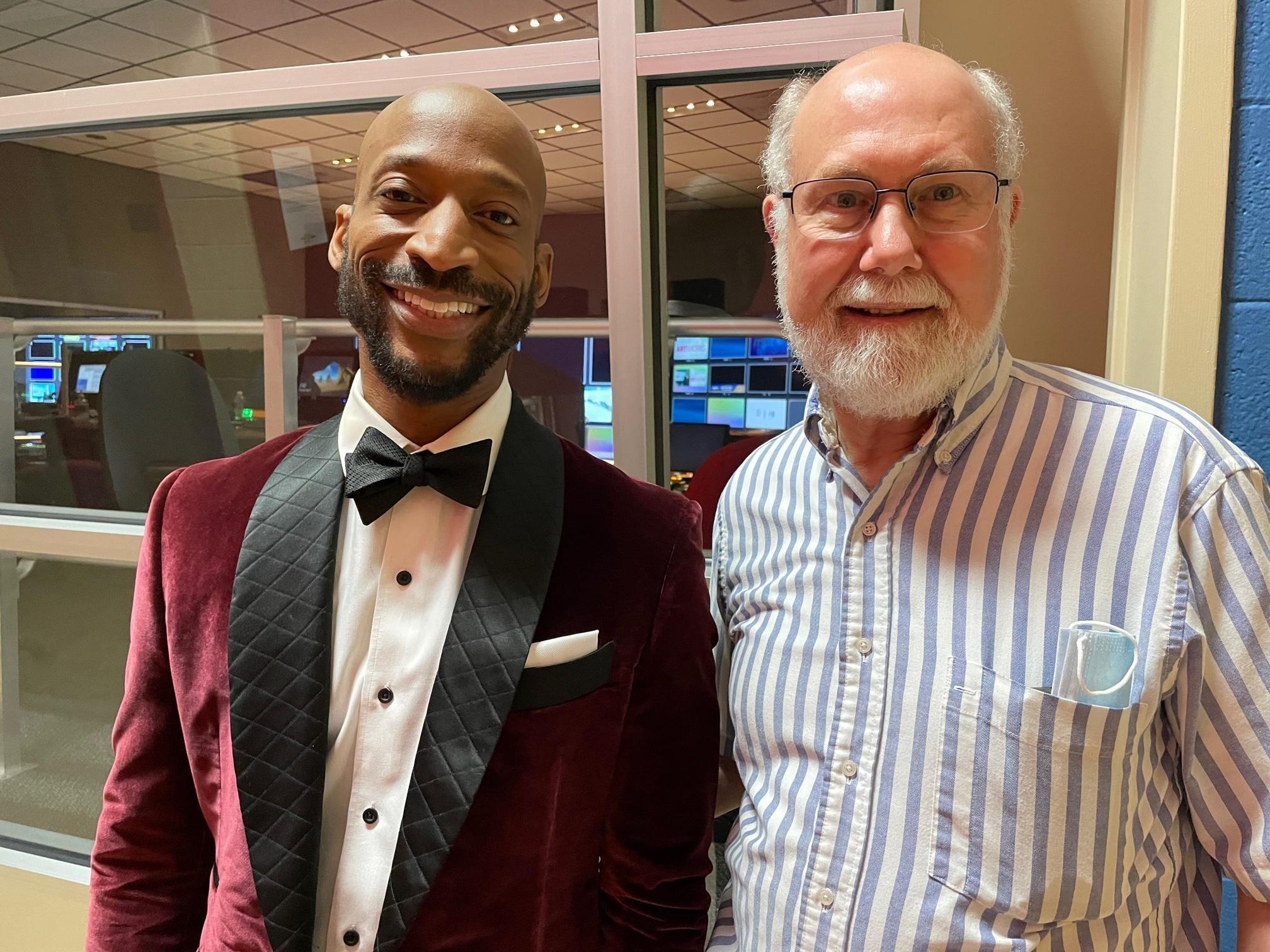 Wendel Patrick & MPT's Dwight Philips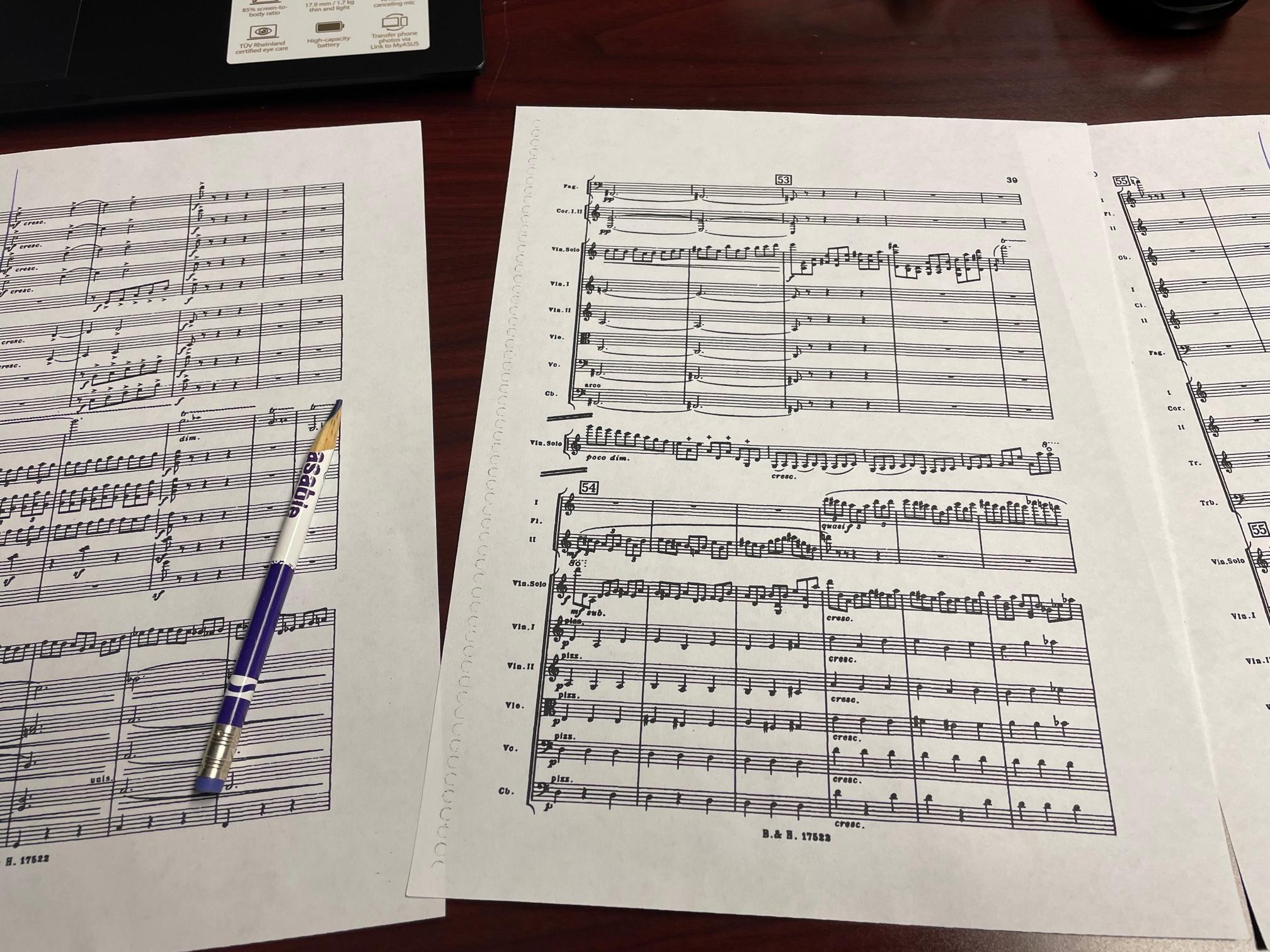 The BSO LIVE GALA concert has a mountain of scores for William Clarke, Director, to mark up with shots.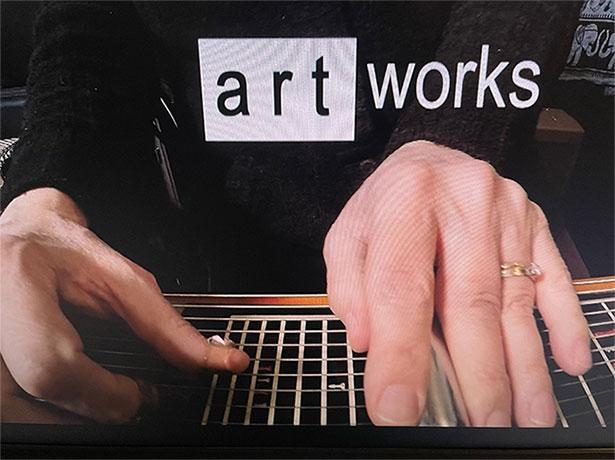 Artworks is on the Move!
NEW TIME:
Fridays, 4:00pm & Sundays, 6:30am on MPT-HD
Saturdays, 11:00pm on MPT2 and
Streaming On Demand 24/7
NEW HOST: Wendel Patrick
NEW SHOWCASE: Exclusively Local And Regional Artists
The New Artworks | Trailer
GREETINGS! It's been a year of surprises and challenges and Artworks is excited about BIG CHANGES for next season. Meanwhile, tune-in on Fridays at 4:00pm to catch any episodes you may have missed.
Read on for a tantalizing peek at next season's creative adventures.
We're seizing the opportunity to revamp the series, experiment with a variety of formats, introduce our new Host, and go LOCAL!
The New Artworks will focus on local and regional artists working in a remarkable range of genres: dance, performance, literary arts, visual arts, vocals, music, film & video and inter-disciplinary works not easy to define. Originality is the key. We explore the creative process with a variety of evolving and hybrid show formats, including:
Studio Talks with Performances. Host Wendel Patrick engages artists in freewheeling conversations about all things creative interwoven with video profiles and live performances.
A Day in the Life of an Artist. On-location excursion exploring the day-by-day creative journey of a theatre artist, musician, visual artist, animator or filmmaker. En route we encounter his or her circle of fellow artists as well as hidden gems of eclectic galleries, music venues, literary cafes.
Profiles on a Theme: Artists working in diverse media & genres explore one common theme such as improvisation, storytelling, inspiration, technology, emotion, color, layering, and more. A creative prism.
Specials: Quarterly celebrations: concerts, behind-the-scenes openings, in-depth profiles.
We're also developing an online showcase for YOU and YOUR WORK! To find out more about the new STIRcrazy virtual gallery click here.
Funder Acknowledgement
Artworks is a local public television program presented by MPT.
Major Funding for Artworks is provided by the Citizens of Baltimore County. And by: Ruth R. Marder Arts Endowment Fund, Robert E. Meyerhoff and Rheda Becker Endowment for the Arts, E.T. & Robert B. Rocklin Fund, The Henry and Ruth Blaustein Rosenberg Foundation Arts Endowment in memory of Ruth Marder.