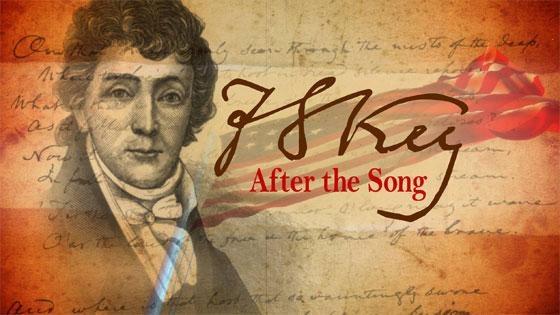 MPT National
F.S.Key After the Song
A three-part series about Francis Scott Key who not only wrote our national anthem, but was also an ambitious political operative for Andrew Jackson and defender of the slavery system. Key's life story is told through remembrances from his closest associates, as played by a group of gifted actors.
The series is a window into the attitudes and feelings that led to the Civil War and that in many ways still exist to this day. The film centers on interviews between the filmmaker and a series of 13 characters from history who discuss and explore the events of Francis Scott Key's lifetime in a collective conversation that's supplemented with interviews with academicians and experts on the historical period. Re-creations of some historical events add further depth to the film.
Part One of F.S. Key After the Song is titled "The Era of Good Feelings." It starts a heartbeat after Jackson's battle of New Orleans and is a primer on early slavery. Part Two is titled "Might Versus Right." It centers on Key's change in character and his involvement in the Jackson Administration and his transformation into a political operative. Part Three is titled "Absolute Power Corrupts Absolutely." It shows how Key goes head-to-head with abolitionists' ideas -- and loses.
PROGRAM ASSETS:
F.S. Key After the Song - Press Release
F.S. Key After the Song - Filming Locations by State
F.S. Key After the Song - Expert Participant Interviews
F.S. Key After the Song - Program Credits
F.S. Key After the Song - Producer Bio
PHOTOS: