Children's Programming
MPT prides itself on being a safe harbor of children's educational programming. Numerous studies of public TV programming indicate that children who watch shows such as Sesame Street, Martha Speaks, SuperWHY! and Word World show marked improvement on key literacy and social skills. What's more, public TV is cited as the number one source of media content among preschool teachers.
Celebrate Halloween with new episodes of Curious George beginning October 28, 2014.
CURIOUS GEORGE: A Halloween Boo Fest returns to PBS KIDS celebrating curiosity, friendship & trying new things. Airs Monday, October 27 & Friday, October 31.
Explore PBS parenting resources and tips on raising children, planning birthday parties...
Where kids can watch videos and full episodes of your favorite PBS KIDS shows.
National literacy campaign focused on building reading skills of children ages 2-8.
Exploring new ways to keep kids learning. Anytime. Anywhere.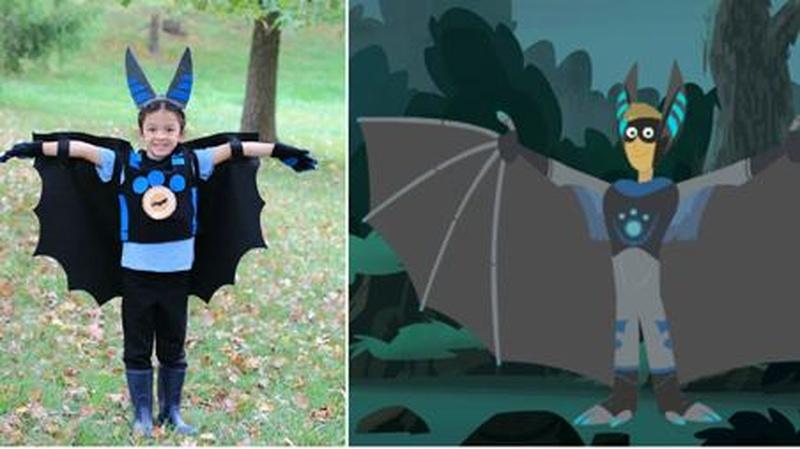 PBS Parents
PBS KIDS characters come to life in this collection of captivating Halloween costumes!
PBS Parents
Make 3 different kinds of spooky treat bags this Halloween using the same materials!
This new, animated series geared toward preschool children offers a universe of fun for the entire family! Airs Wednesdays at 12 noon, Fridays at 9:30am, and Sundays at 9am.
Where teachers can bring their classrooms to life.
Mini games that parents can play with their kids that teach reading and math concepts.
An award winning online school readiness program.
Fun crafts, DIY, and other adventures with Mya.