MPT recognizes the importance of local and independent filmmakers and their unique ability to capture truths about the world with artistic integrity, intelligence, and balance. MPT supports these artists and gives viewers access to their voices and viewpoints. These producers' programs provide viewers with a better understanding of the world, an open door to the arts, and actionable information to improve their daily lives.
Welcome, producers! Please scroll to the bottom of this page for special information about submitting your work or program ideas to MPT.
Airing Sunday, May 23 @ 3pm (premiere); Saturday, May 29 @ 11pm on MPT
Throughout the first half of the 20th century, millions of Appalachian people left their homes in the mountains and relocated to industrialized cities of the Midwest and Northeast, searching for jobs, in what would come to be known as the Great Migration. The Mountain Minor is an award-winning, feature-length dramatic motion picture about one such family. Loosely based on a true story, the film follows the main character, a fiddle player named Charlie, from boyhood into adulthood as he and his family reluctantly leave their Eastern Kentucky home and move to Ohio. As Charlies grows up, he dreams of returning to his boyhood home, while passing his love of music to his own children and grandchildren. The film dramatizes one way that old-time Appalachian music spread across the United States. Although this film is not a documentary, it is relevant to the evolution of bluegrass and country music. The film features performances by Smithsonian Folkways recording artist Elizabeth LaPrelle (part of the acclaimed folk duo Anna & Elizabeth), Dan Gellert, Ma Crow, Mike Oberst and his band The Tillers, Trevor McKenzie, Asa Nelson and more.
Through Chinatown's Eyes: April 1968
Airing Monday, May 17 @ 10:30pm (MPT2); Saturday, May 29 @ 7pm (MPT-HD)
Civil disturbance and street violence following the assassination of civil rights leader Dr. Martin Luther King, Jr had a profound impact on the country as well as the nation's capital, Washington, DC. DC's Chinatown, a neighborhood of first and second generation Chinese Americans found themselves caught between the black and white struggle.
Airing Monday, April 19 @ 8pm (premiere); Tuesday, April 20 @ 12am and 3am on MPT
Climate change is a critical scientific and social issue that confronts today's world. Nowhere are the consequences of a warming climate more pronounced and observable than in the Polar Regions. Frozen Obsession follows the 18-day, 2,000-mile Northwest Passage Project expedition through the stunningly beautiful and extreme Canadian Arctic Archipelago aboard the Swedish research icebreaker Oden. During the expedition, the Northwest Passage Project team studies water chemistry, microbiology, birds, mammals, and physical oceanography. As the filmbears witness to a dramatically changing Arctic, we gain a sobering assessment of what's at stake. But, in a hopeful turn, the film also reveals the exhilarating, life-changing experiences of the students on this expedition, who represent the next generation of scientists and decision-makers who will surely make a difference in the world.
Funding for this film was provided by a grant from the National Science Foundation and the Heising-Simons Foundation. Because it is considered a project of national significance, feedback from our audience is welcome. If you choose to watch the film, please share your opinions afterwards.
Airing Monday, April 19 @ 9pm (premiere); Tuesday, April 20 @ 1am and 4am on MPT
The Sentinel Landscapes Partnership -- a collaboration among the U.S. Department of Defense, Department of Agriculture, and Department of the Interior -- works across conventional boundaries to strengthen military readiness, conserve natural resources, and bolster agricultural economies. The partnership recognizes "sentinels" as those who stand guard, watch over, and look ahead. Today, a new corps of sentinels is emerging across the country to steward and defend the last intact landscapes from disappearing in a tidal wave of urbanization and land conversion. These individuals fight for clean air, clear water, and the freedom to roam for both people and wildlife. They also play a vital and unheralded role in protecting our national security.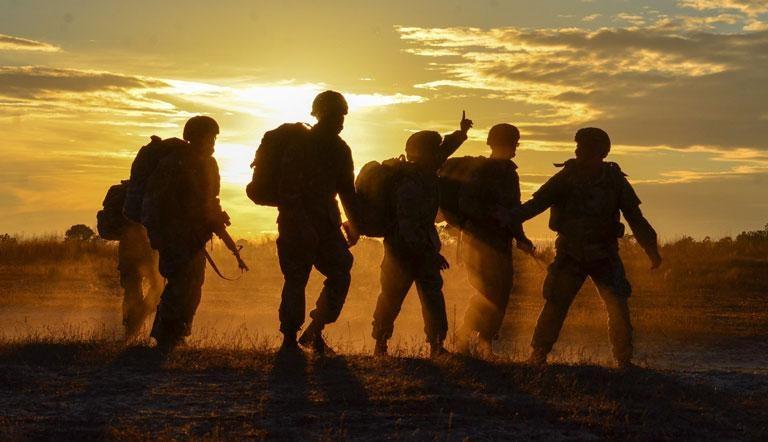 Airing Wednesday, April 21 @ 7pm (premiere) on MPT
Gatherings explores the deep cultural significance of local gathering places in rural coastal Virginia. Whether extolling the virtues of the local general store or spending a fun-filled evening in the legendary juke joint, the Do Drop Inn, this joyful film provides a poignant reminder of our enduring need for connection and community. Filmed in the carefree summer of 2019 before the onset of COVID-19 profoundly altered the social landscape of America, the film captures the shore's vibrant spirit of togetherness and group celebration, from the exuberant noise of a firemen's carnival to the intimate musical camaraderie of a country jam session.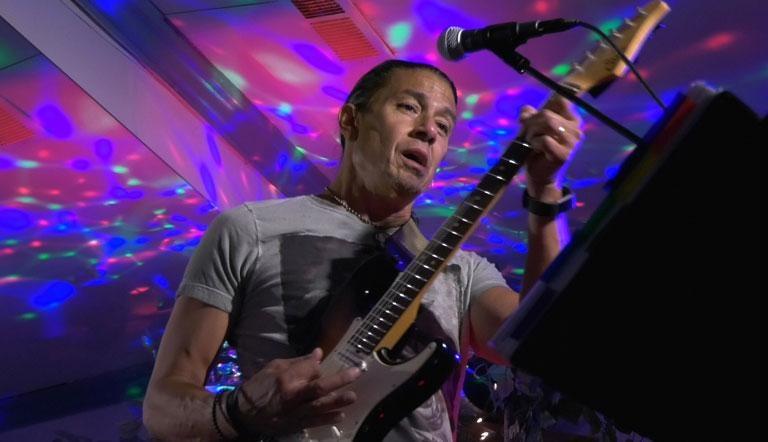 Airing Wednesday, April 21 @ 9pm (premiere); Thursday, April 22 @ 1am; Saturday, April 24 @ 8pm on MPT
When Chris Hopkinson, a 46-year-old father and standup paddleboard enthusiast, decided to embark on a 200-mile journey through the nation's largest estuary, plenty of people called him crazy. Chris was just glad they were paying attention. Inspired by his daughter's science project and new-found knowledge that a single oyster can filter up to 50 gallons of water daily, coupled with the fact that the oyster population in the Chesapeake Bay is at historic lows, Chris wanted to do something big to raise awareness for oyster recovery. Power of the Paddle is a half-hour documentary that tells the story of the first-ever attempt to paddle the length of the Chesapeake Bay. The nine-day journey is fraught with powerful winds, unpredictable storms, and Chris's own haunting doubts. Motivated by a desire to keep the bay clean for his kids and theirs, Chris is eager to unleash the power of the paddle.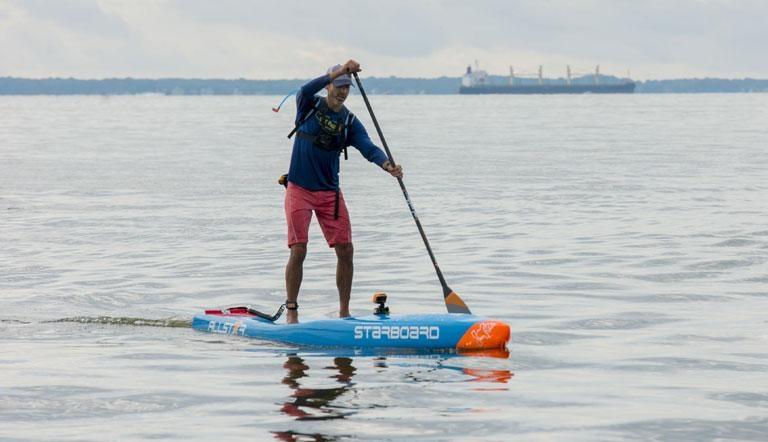 Airing Thursday, April 22 @ 9pm (premiere); Friday, April 23 @ 1am and 4am on MPT
Meet the beaver believers: five scientists and a sassy, spicy hairdresser, tackling climate change, one stick at a time. This is the urgent yet whimsical story of an unlikely cadre of activists who share a common vision: restoring the North American beaver, that most industrious, ingenious, buck-toothed engineer, to the watersheds of the arid West. The beaver believers encourage us to embrace a new paradigm for managing our western lands, one that seeks to partner with the natural world rather than overpower it. As a keystone species, beavers enrich their ecosystems, creating the complexity and resiliency our watersheds need to absorb the impacts of climate change. Beavers can show us the way and even do much of the work for us, if only we can find the humility to trust in the restorative power of nature and our own ability to play a positive role within it.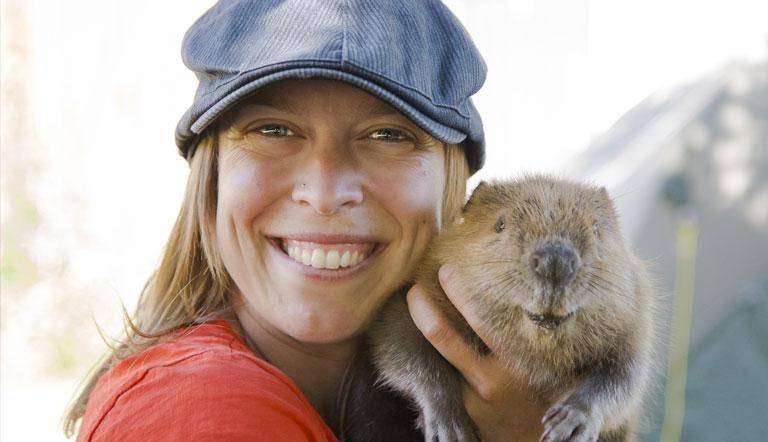 Run Wild Run Free: 50 years of Wild and Scenic Rivers
Airing Thursday, April 22 @ 8pm (premiere); Friday, April 23 @ 12am and 3am on MPT
More than 60 years ago America was in the peak of the industrial revolution and the nation's waterways were dying from dams, water diversions and pollution. The plight of America's rivers caught the attention of twin brothers and renowned wildlife biologists John and Frank Craighead. After witnessing the demise of their childhood river, the Potomac in Maryland, and after hearing of dam proposals on Montana's most wild river where they were studying grizzly bears on the verge of extinction, they were inspired to act. Run Wild Run Free tells the story of the resulting Wild and Scenic Rivers Act of 1968 and its legacy. Sweeping visuals accompany stories told by experts, representatives of grassroots organizations, white water enthusiasts and members of the Nez Perce tribe in Idaho.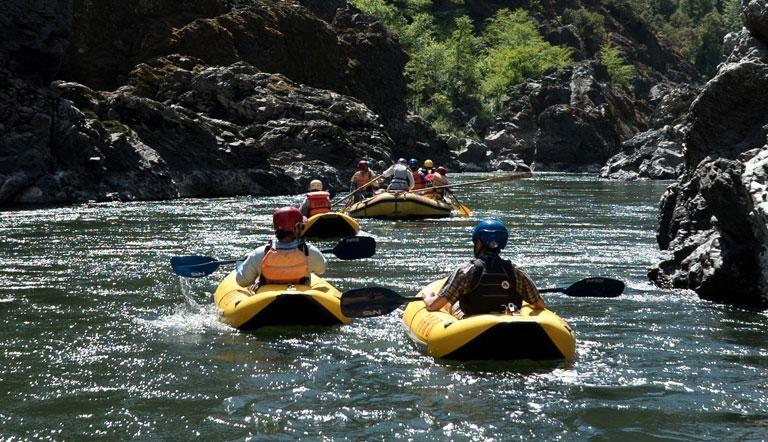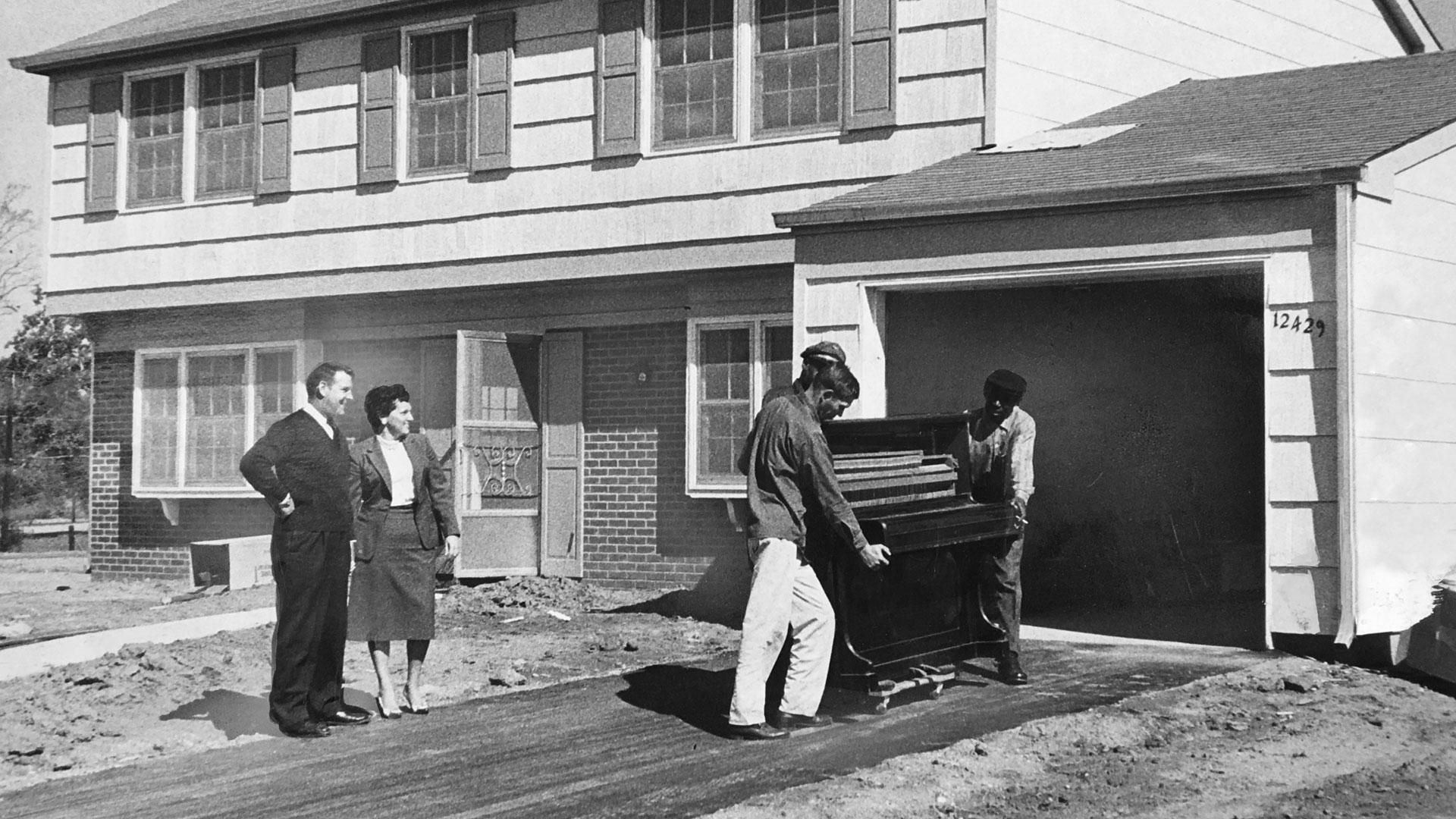 A nostalgic look at Belair at Bowie, one of Maryland's first planned communities.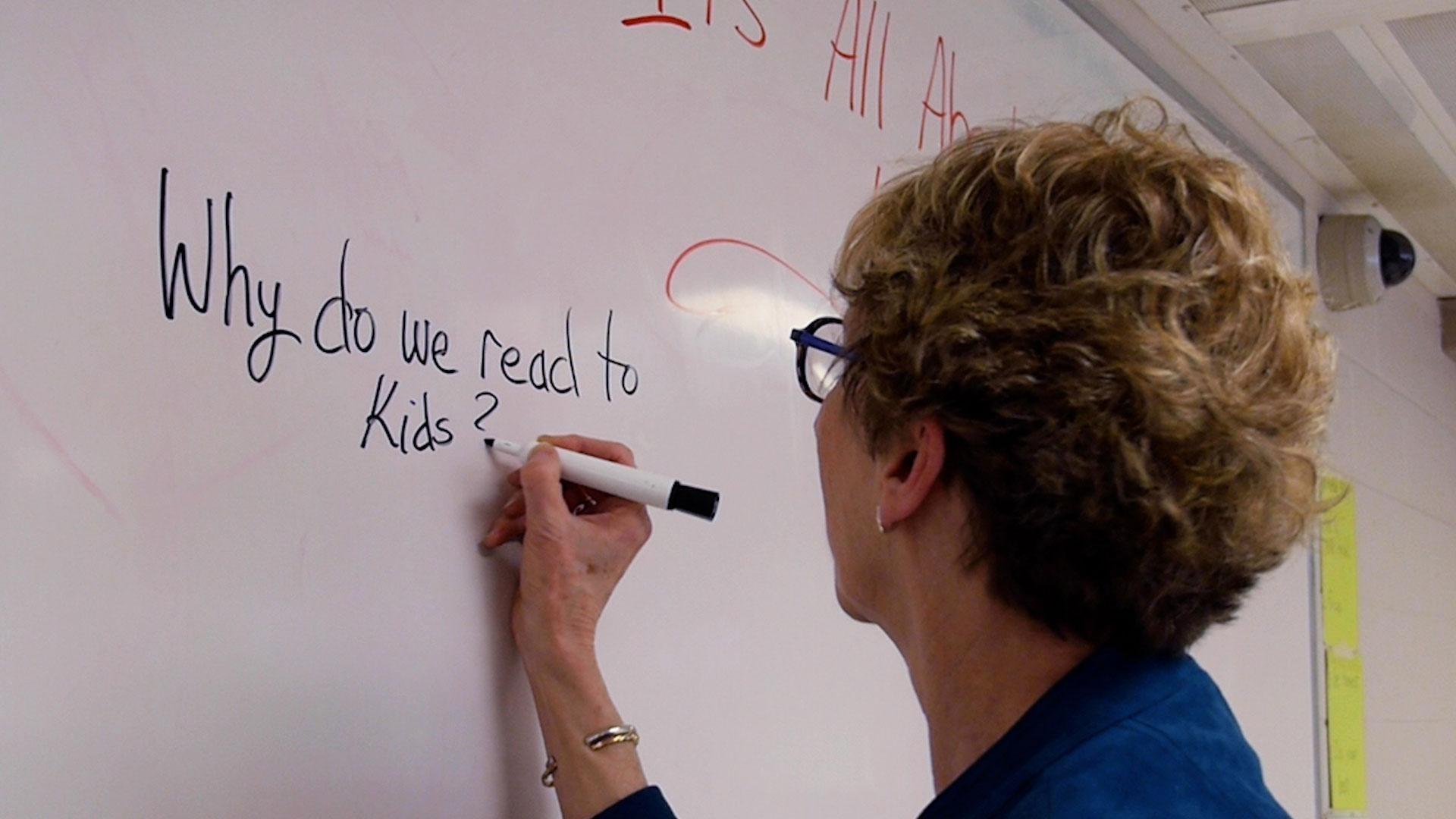 The impact of a Baltimore County literacy and family bonding program on inmates.
A note to producers:
Do you have a completed program/series or a project in production that you would like to see aired on MPT? Or maybe you have a program concept that you are looking for MPT to produce or co-produce? MPT welcomes the opportunityto review your program or idea for consideration as a local broadcast, digital presentation or national public television presentation. Please complete our online submission form here, and our team will review your project to see if it is a fit for our distribution.
Not sure if your project is suitable for MPT? Please review our acquisitions primer to learn about MPT's mission, programming objectives, submissions process, and local and national acquisition initiatives. You can also find information about MPT and public television editorial, technical and funding guidelines at the links below:
MPT Technical Specifications for Programs