Learn more about MPT and the television production process by taking a tour of our Owings Mills studios.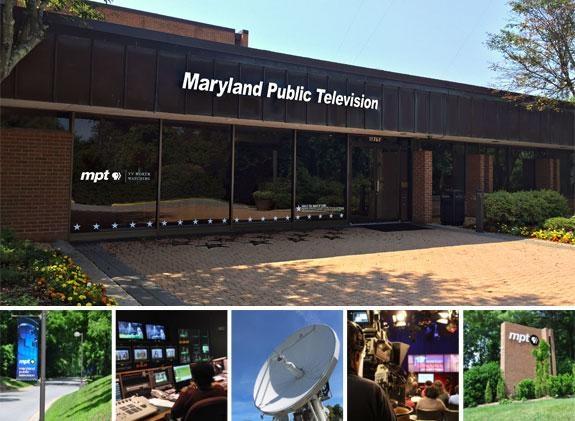 Due to scheduled renovations in Studio A, MPT is temporarily suspending its studio tour program. We look forward to hosting groups again in mid-2021. In the meantime, please direct questions to outreach@mpt.org.
MPT is delighted to welcome visitors of all ages to our Owings Mills campus. In the past, we've provided station tours to Boy Scout and Girl Scout troops, school classes, senior adult organizations, and even foreign tour groups. Visitors see studios and control rooms, get a look at current TV technology, and view displays of MPT history and achievements as Maryland's only statewide broadcaster.
Tour Details
All station tour requests must be submitted at least two weeks in advance of requested tour date.
Tours typically last between 30 minutes to 1 hour.
Parking is located in the lot directly in front of the building. Guests enter through the main lobby door where a tour guide will greet your group.
Although there is never a charge for station tours, donations are always accepted and appreciated.