Indie Lens Pop-Up is a neighborhood series that brings people together for film screenings and community-driven conversations. Featuring documentaries seen on PBS's Independent Lens, Indie Lens Pop-Up draws local residents, leaders, and organizations to view and discuss what matters most, from newsworthy topics to family and relationships. Make friends, share stories, and join the conversation. For more information about Independent Lens, click here.
Maryland Public Television (MPT) is proud to serve as a producing partner for the Indie Lens Pop-Up screening series. Look below for upcoming virtual screenings. Virtual screenings take place on the OVEE (Online Viewing and Engagement Experience) platform, a shared media viewing experience. Created by ITVS and funded by the Corporation for Public Broadcasting (CPB), OVEE combines quality HD media and livestream content with the community‐building conversation of social media in a single‐screen experience.
Move Me
by Kelsey Peterson and Daniel Klein
Beneath the waters of Lake Superior, off the shore of Wisconsin, Kelsey Peterson underwent a transformation. On the eve of Independence Day 2012, she dove in and hit the lake bottom headfirst, suffering a life-altering spinal cord injury that takes away both function and sensation from the chest down, essentially robbing Kelsey of her self-identities as an athlete and dancer. Alongside peers and allies in the spinal cord injury community, she seeks to answer the question "Who am I now?" As she grapples with the ebb and flow of hope and acceptance, Kelsey talks to researchers and meets with people who belong to this community and who help give her the strength and the will to return to dance. When a cutting-edge clinical trial surfaces, it tests her expectations and her faith in the possibility of a cure, forcing her to evaluate the limits of her recovery—in body and spirit.
Screening Events
Friday, October 28, 2022
12:00 PM
RSVP HERE
Broadcast Premiere: Monday, November 7, 2022
Love in the Time of Fentanyl
by Colin Askey, Monika Navarro, Marc Serpa Francoeur, and Robinder Uppal
As fentanyl overdose deaths in Vancouver, Canada reach an all-time high, the Overdose Prevention Society opens its doors—a renegade safe injection site that employs current or former drug users. Its staff and volunteers save lives and give hope to a marginalized community, doing whatever it takes to remain open, in this intimate documentary that looks beyond the stigma of injection drug users.
Screening Events:
Tuesday, January 24, 2023
7:00 PM
RSVP HERE
Broadcast Premiere: Monday, February 13, 2023
Storming Caesars Palace
by Hazel Gurland-Pooler
After losing her job as a hotel worker in Las Vegas, Ruby Duncan co-founded a welfare rights group of ordinary mothers who defied notions of the "welfare queen." In a fight for a universal basic income in 1969, Ruby and other equality activists took on the Nevada mob in organizing a massive protest that shut down Caesars Palace.
Screening Events:
Wednesday, March 8, 2023
7:00 PM
RSVP HERE
Broadcast Premiere: Monday, March 20, 2023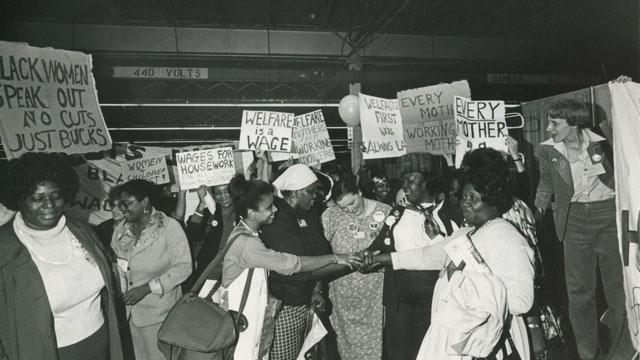 Free Chol Soo Lee
by Julie Ha, Eugene Yi, Su Kim
Sentenced to death for a lurid 1973 San Francisco murder, Korean immigrant Chol Soo Lee was set free after a pan-Asian solidarity movement of Korean, Japanese, and Chinese Americans helped to overturn his conviction. After 10 years of fighting for his life inside San Quentin, Lee found himself in a new fight to rise to the expectations of the people who believed in him.
Screening Events:
Tuesday, April 4, 2023
12:00 PM
RSVP HERE
Broadcast Premiere: Monday, April 24, 2023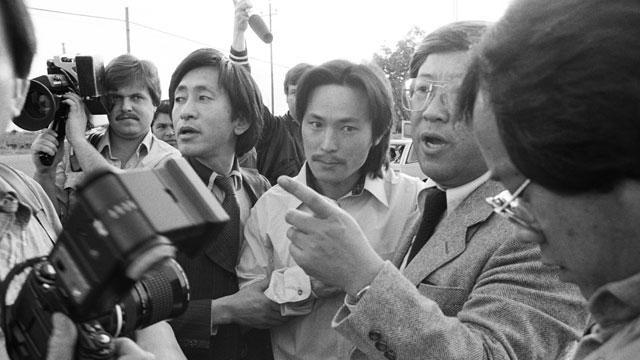 Bridge Builders
by Zac Manuel (Producer and Director), Lauren G. Cargo (Producer), Adamu Chan (Director), Alex Flores (Director), Robie Flores (Director), Cai Thomas (Director), and Travis Wood (Director)
Across the United States, community leaders of different ages, backgrounds and geographies are fighting for criminal justice reform. Their work has tangible impacts on the lives of those around them and together they look to a future where no one is left behind. Independent Lens Bridge Builders is a series of short documentaries highlighting these changemakers and their communities, collectively crafting a picture of the reform landscape nationwide.
Screening Events:
Wednesday, June 14
7:00 PM
RSVP HERE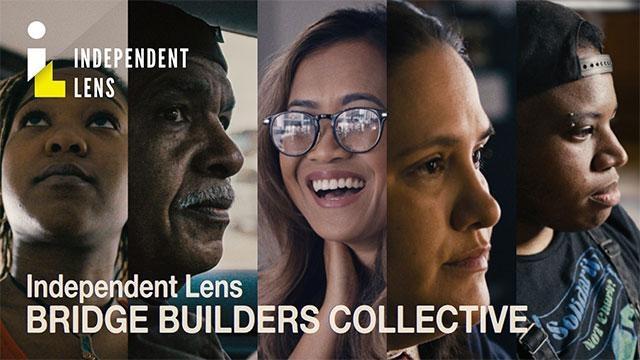 Try Harder!
by Debbie Lum
San Francisco's Lowell High, one of the best public schools in the country, draws high achievers—nearly 70% Asian Americans—from across the city into a fiercely competitive universe. The camera follows seniors through the hallways and into classrooms as the pressure intensifies to impress admissions officers at elite universities with their report cards, test scores, and overall awesomeness. The students proudly own their identity as nerds and tell their stories with candor and humor despite the stress. The film asks: How do these kids define their identities outside of acceptance letters?
Screening Events
Monday, May 2
10:00 pm
Wednesday, May 4
7:00 pm
Broadcast Premiere: Monday, May 2, 2022
Writing with Fire
by Rintu Thomas and Sushmit Ghosh
In the midst of a crowded, patriarchal news landscape, the reporters with Khabar Lahariya – India's only all-female news network – are taking it upon themselves to cover their country's inequities with unflinching and intrepid determination. Armed only with their smartphones, these fearless journalists roam the state of Uttar Pradesh, exposing the country's extremist hardline nationalist leadership, rape culture, and rampant corruption that victimizes those without voice or power. They investigate the incompetence of the local police force, listen to and stand by victims of caste and gender violence, and challenge long-standing, harmful practices that lead to injustice and intimidation. Writing with Fire follows this ambitious group of Dalit women—led by their chief reporter, Meera, one of the undaunted women from India's lowest caste behind Khabar Lahariya. As the team switches from print to digital in order to stay relevant, they harness the power of online media and YouTube to reach audiences far beyond the confines of their social standing in order to broadcast abuses of patriarchy and government malfeasance. Their awe-inspiring efforts to redefine traditional notions of power, be it on the frontlines of India's biggest issues or within the confines of their homes, are redefining what it means to actually be powerful.
Screening Events:
Friday, March 18, 2022
7:00 pm
MPT Friday Freeview Screening (virtual)
Broadcast Premiere: Monday, March 28, 2022
Apart
by Jennifer Redfearn and Tim Metzger
This intimate portrait dives into the heart of America's opioid crisis through the reentry of three mothers imprisoned for drug-related crimes. As the women prepare to rejoin their families after years of incarceration, they enter an innovative prison program in Cleveland, Ohio where they lean each other to learn the skills it will take to get a job, stay sober, and win the trust of their kids. After facing alienation and addiction, the women begin to see the promise of reunion and redemption.
Screening Events:
Friday, February 18, 2022
7:00 pm
MPT Friday Freeview Screening (virtual)
Monday, March 22, 2022
7:00 pm
MPT Conversations for Change Screening and Discussion (virtual)
Broadcast Premiere: Monday, February 21, 2022
Missing in Brooks County
by Jeff Bemiss, Lisa Molomot, and Jacob Bricca
Eddie Canales runs the South Texas Human Rights Center, but the messages that strangers leave on Eddie's phone speak to his unofficial role as a private detective. In a rural community where more migrants go missing than anywhere else in the United States, families of lost loved ones call for help. Omar and Michelle reach out for help finding Omar's brother Homero Roman, a longtime but undocumented U.S. resident who was deported to Mexico after a traffic stop at age 27. Struggling to adjust in an unfamiliar country, Homero eventually tried to return to his home of two decades. He disappeared in Brooks County. When another man, Juan Maceda, goes missing, his family also turns to Eddie, describing a familiar predicament in Mexico—a choice between lifelong poverty or gang affiliation that compels migrants like Juan to cross the border. Follow Eddie as he engages with border patrol agents to unlock the mysteries and confront the agonizing facts of life and death in a South Texas town many miles north of the border.
Screening Events:
Friday, January 21, 2022
7:00 pm
MPT Friday Freeview Screening (virtual)
Broadcast Premiere: Monday, January 31, 2022
Storm Lake
by Jerry Risius and Beth Levison
Storm Lake, Iowa, has seen its fair share of changes in the 40 years since Big Agriculture came to town. Farmers blow their life savings on new equipment they hope will keep their livelihoods intact while migrant workers flock here, welcome and not, to achieve the American Dream. Corporate, political, and environmental forces—and even a global pandemic—threaten to overwhelm the already precarious existence of the people in Storm Lake. Nearly 2,000 local papers have shuttered in the last 20 years, a crisis accelerated by COVID-19. The stakes have been especially high for the Cullen family; they comprise half of The Times' 10-person team. Against tight deadlines and slimmer margins, the Cullens report on their town, and wonder how the paper will survive as readers cease to support journalism like they used to.
Screening Events:
Friday, October 22, 2021
7:00 pm
MPT Friday Freeview Screening (virtual)
Broadcast Premiere: Monday, November 15, 2021
Coded Bias
By Shalini Kantayya
When MIT Media Lab researcher Joy Buolamwini discovers that most facial-recognition software does not accurately identify darker-skinned faces, she delves into an investigation of widespread bias in algorithms. As it turns out, artificial intelligence (AI) is not neutral. From facial scanning used for policing and surveillance to automated HR systems that mirror and magnify workplace prejudices, these technologies are created with fundamentally biased building blocks. Emboldened by these troubling discoveries, Buolamwini joins a group of pioneering women to shed a light on the underlying biases in the technology that shapes our lives and threatens our democracy.
Screening Events:
Monday, March 8, 2021
7:00 pm
MPT Screening
RSVP HERE
Thursday, March 18, 2021
Time TBD
National ITVS Screening
RSVP link coming soon
Broadcast Premiere: March 22, 2021
---
Philly D.A.
By Ted Passon, Yoni Brook, and Nicole Salazar
In 2017, Philadelphia had one of the highest incarceration rates of any major city in the United States. And it's become the epicenter of a historic experiment that could shape the future of prosecution in America for decades to come. When civil rights attorney Larry Krasner mounted a long shot campaign to become District Attorney—and won—he pledged to end mass incarceration by changing the culture of the criminal justice system from within. With unprecedented access to Krasner's office, Philly D.A. explores over the course of eight episodes the most pressing social issues of our time—police brutality, the opioid crisis, gun violence, and mass incarceration—through the lens of one man attempting fundamental overhaul from within the system.

Screening Events:
Friday, April 16, 2021
7:00 pm
MPT Friday Freeview Screening
RSVP HERE
Broadcast Premiere: April 20, 2021
---
The Donut King
By Alice Gu
The Donut King is Ted Ngoy's rags to riches story of a refugee escaping Cambodia, arriving in America in 1975, and building an unlikely multimillion-dollar empire baking America's favorite pastry, the donut. Ngoy sponsored hundreds of visas for incoming refugees and helped them get on their feet teaching them the ways of the donut business. By 1979, he was living the American Dream—but a great rise often comes with a great fall.
Screening Events:
Friday, May 21, 2021
7:00 pm
MPT Friday Freeview Screening
RSVP HERE
Date TBA
National ITVS Screening
Broadcast Premiere: May 24, 2021