Did you know that your employer might match your contribution to Maryland Public Television (MPT)? Your contribution could be doubled!
Many companies match the charitable contributions of employees, retirees and even spouses. To see if your company will match your donation and to access the forms, guidelines and instructions you need to submit a matching gift, use the search box below.
Didn't find your company in the search box?
Check with your company's Human Resources department to find out if your donation can be matched and what your company's policies and procedures are for submitting a matching gifts request.
Still have questions about submitting your matching gift form? Contact our Matching Gift Office Monday through Friday from 8am through 4pm.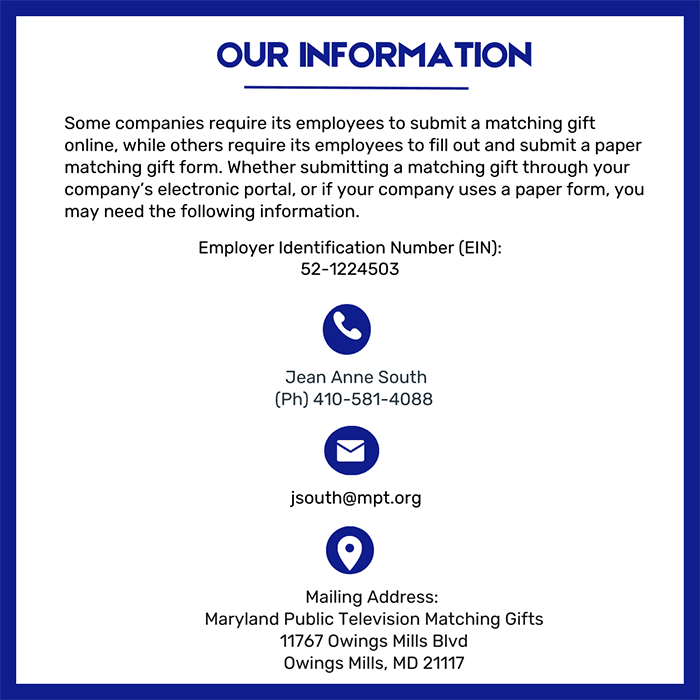 Thank you for initiating a matching gift through your employer! Your matching gift will help MPT to acquire and develop more programming that enriches lives and strengthens communities in Maryland and the surrounding region.
FREE Matching Gift for Donors