Artworks: A New Look to a New Season
Airing Fridays at 7:30pm on MPT-HD
• Repeats Sundays at 6:30am on MPT-HD & Saturdays at 8:00pm on MPT2/CREATE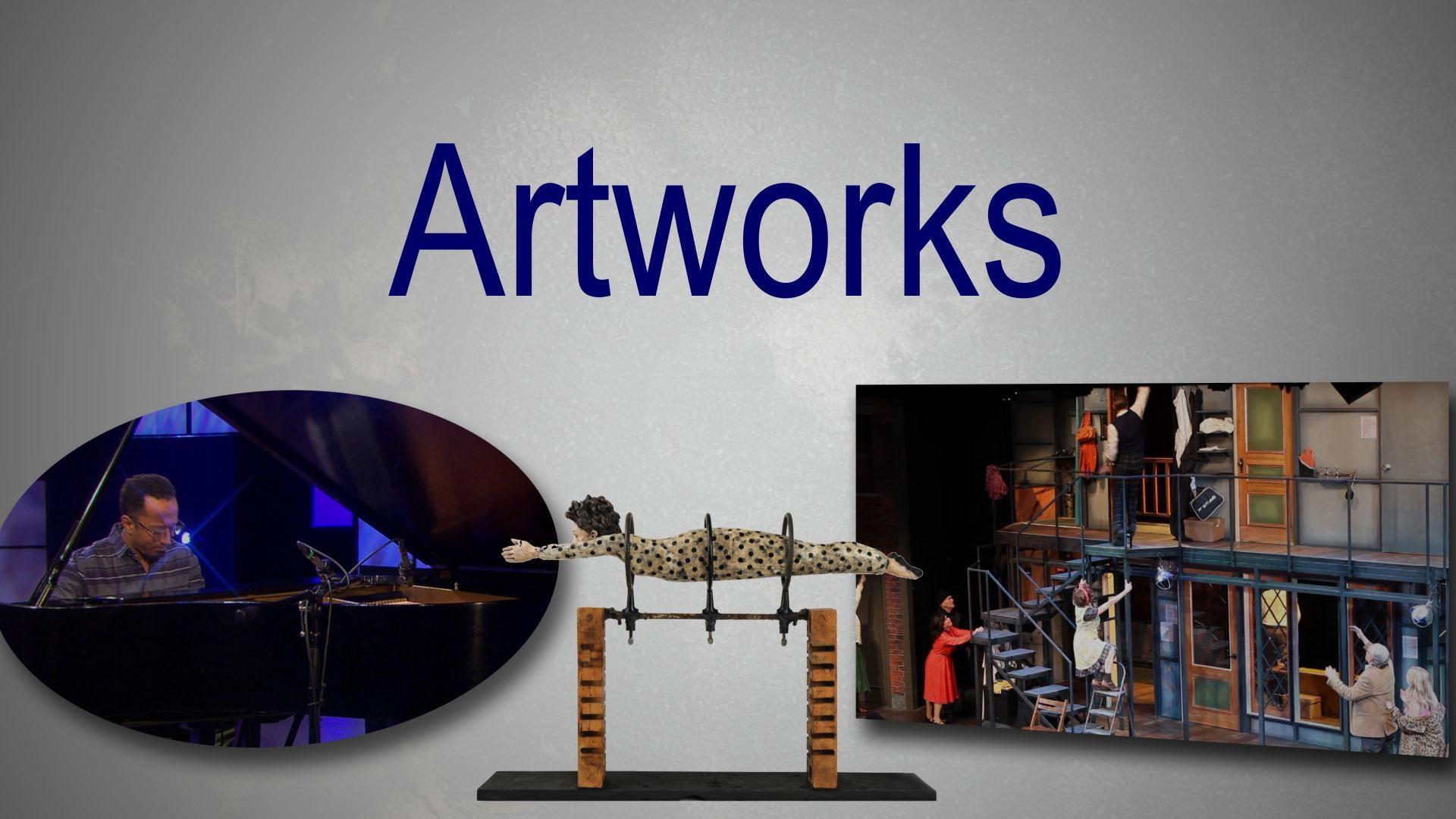 Congratulations to Rhea Feikin on her retirement!
Artworks is reinventing itself
Check out the new approach
Friday Nights at 7:30pm
only on MPT
The New Artworks:
Unfolding art talks or interview sequences which explore artists' creative thoughts and processes on such themes as improvisation, story-telling, inspiration, technical and emotional expression, color, layering, and so on. These are…
Studio talks and performances - two artists from different genres present clips and live performances of their work interwoven with free-ranging conversation about all things creative.
A Day in the Life of an Artist - on-location excursions discovering the day-by-day creative journey of theatre artists, musicians, visual artists, animators, filmmakers and more...
Interwoven with art segments showcasing the work of that show's featured artists -- animation, film clips, dance, literary readings, visual arts montages, vocals, and so on. Also interwoven with…
Other artist profiles produced by MPT as well as downloaded PBS Arts Consortium artist profiles that resonate or contrast with our featured artists.
Let us know what you think! artworks@mpt.org