Airing Fridays at 4pm on MPT-HD
• Repeats Sundays at 6:30am on MPT-HD & Saturdays at 11pm on MPT2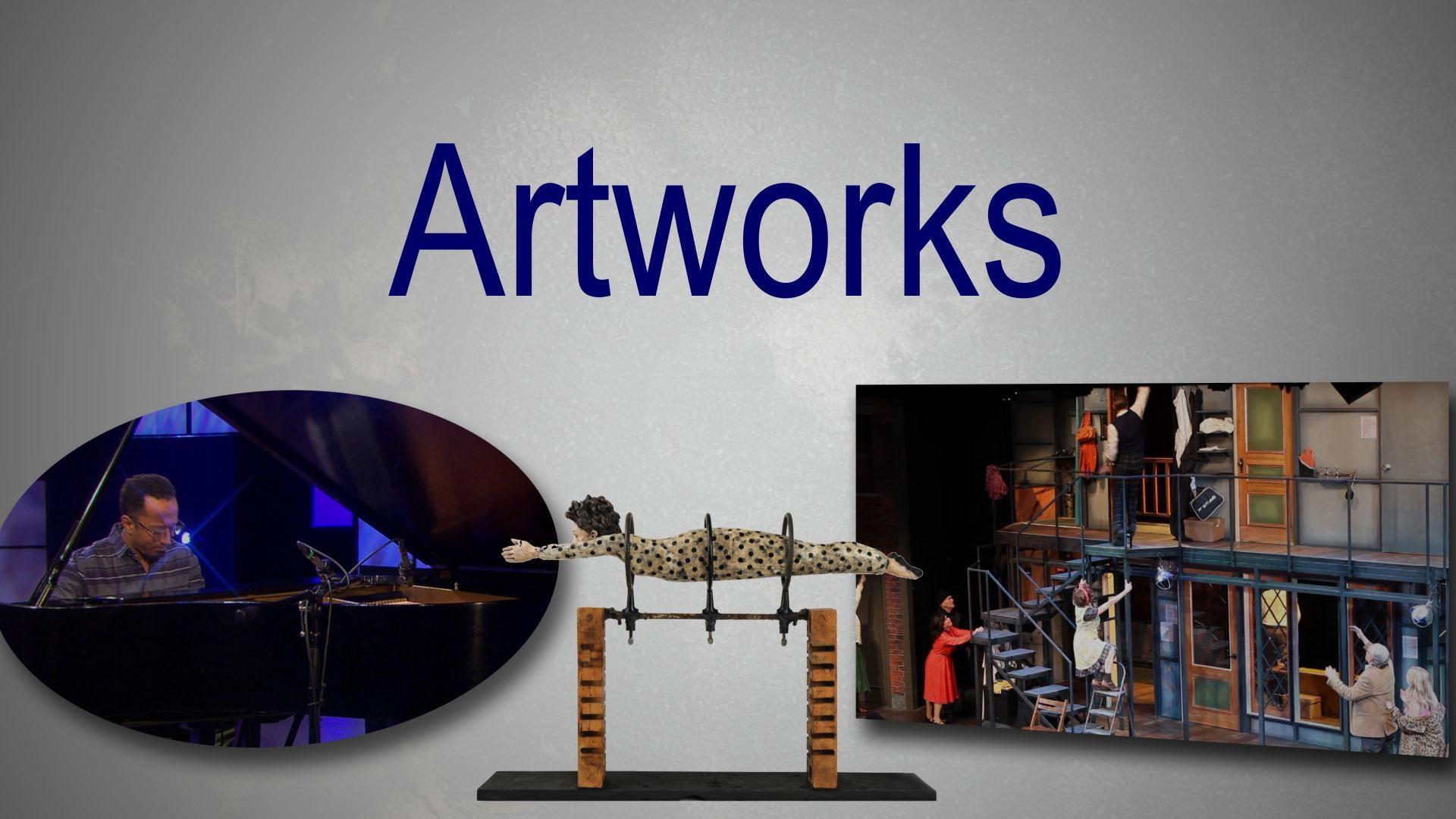 Artworks will focus on local and regional artists working in a remarkable range of genres: dance, performance, literary arts, visual arts, vocals, music, film & video and inter-disciplinary works not easy to define. Originality is the key. We explore the creative process with a variety of evolving and hybrid show formats, including:
Studio Talks with Performances. Host Wendel Patrick engages artists in freewheeling conversations about all things creative interwoven with video profiles and live performances.
A Day in the Life of an Artist. On-location excursion exploring the day-by-day creative journey of a theatre artist, musician, visual artist, animator or filmmaker. En route we encounter his or her circle of fellow artists as well as hidden gems of eclectic galleries, music venues, literary cafes.
Profiles on a Theme: Artists working in diverse media & genres explore one common theme such as improvisation, storytelling, inspiration, technology, emotion, color, layering, and more. A creative prism.
Specials: Quarterly celebrations: concerts, behind-the-scenes openings, in-depth profiles.
Let us know what you think! artworks@mpt.org
Funder Acknowledgement
Artworks is a local public television program presented by MPT.
Major Funding for Artworks is provided by the Citizens of Baltimore County. And by: Ruth R. Marder Arts Endowment Fund, Robert E. Meyerhoff and Rheda Becker Endowment for the Arts, E.T. & Robert B. Rocklin Fund, The Henry and Ruth Blaustein Rosenberg Foundation Arts Endowment in memory of Ruth Marder.