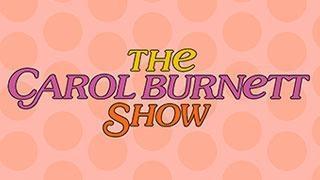 The Carol Burnett Show - Carol's Favorites
Sunday, August 23 at 8pm on MPT - Episode 107
Episode #107 - Original Show #722, Original Air Date: March 16, 1974
Guest Stars: The Jackson 5, Roddy McDowall
Highlights include McDowall in the makeup chair for Planet of the Apes; "The Reunion" sketch; and, "Dancing Machine" performed by The Jackson 5. The finale is "This Old Man/ABC" with Carol, The Jackson 5, dancers and singers.

MarylandPublicTV
Preview: The Carol Burnett Show - Carol's Favorites
THE CAROL BURNETT SHOW is one of the most popular and beloved series in the history of television. Starting in 1967 and continuing for 11 straight years, it was the ultimate variety show with music, acting, larger-than-life guest stars, and, of course, comedy.