Maryland Public Television commemoratesThe Vietnam War with a Three-Part Documentary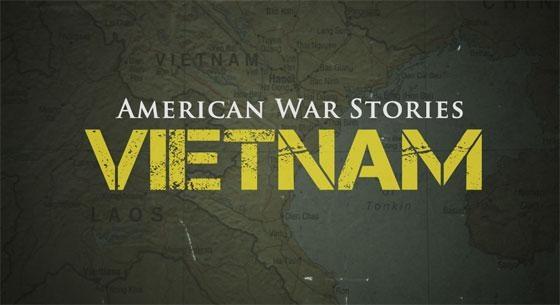 American War Stories: Vietnam
Approximately three million ​Americans served in Southeast Asia during the Vietnam War, with nearly 60​,000 U.S. deaths and ​more than 150​,000​ wounded. ​MPT's three-hour documentary focuses on the personal stories of the men and women who served in the conflict​ and offers insight into a war that continues to profoundly affect the lives of Vietnam veterans and their families​ -- as well as the rest of the nation -- today.
​Often, Vietnam veterans are reluctant to share their experiences. Due to the controversy over the war and the reaction many experienced upon returning home, these men and women have carried a greater burden​ than did their counterparts from earlier wars​. They put away their uniforms and medals and tried to camouflage their memories​. But some memories cannot be forgotten.
This documentary gives these veterans a voice so we can better understand their experiences and the Vietnam War's effect on so many lives. As they re​flect and remember, they offer a perspective of military service that is neither romanticized nor demonized. It is simply humanized.
American War Stories: Vietnam is structured as three one-hour programs​: Escalation, focusing on the growing U.S. involvement in Southeast Asia from the mid-​1950s to 1967; Turning Point,the turbulent and tide-turning period of 1968 and ​1969​; and Draw Down, the eventual reduction of forces until America's departure in 1973, followed by the fall of Saigon in 1975.
Over the course of those many years, Vietnam veterans were stationed in vastly different areas, ranging from mountains to tropical jungles ​to the delta, facing both guerrilla forces and conventional armies. ​ We meet them where they served. The Vietnam War was also the first so-called "TV War​," which brought the horrors of conflict into America's living rooms. ​Still, there are many stories which have not been heard​ -- until now​. Through this film,​ Vietnam War veterans have an opportunity to share accounts of valor, pride of service, devotion to duty​,​ and intensely personal stories of loss.
These powerful stories may not necessarily change our view of the war, but they will ​inevitably ​change our view of the men and women who fought ​in ​it. They will challenge the ​view -- perhaps still held by many ​-- of ruthless fighters, replacing ​that image with a more accurate representation of these heroes as neighbors, civic leaders, successful business​persons, and contributing citizens. ​ These stories will make all too clear the disservice ​heaped upon them when they returned home.
American War Stories: Vietnam is a powerful series that will inform and inspire. Most of all, in a long-overdue ​salute, it ​demonstrates that it is never too late to honor the service and sacrifice of America's Vietnam veterans
MARYLAND PUBLIC TELEVISION: INSIDE VIETNAM
(A TRAVEL EXPERIENCE):
As part of MPT's commemoration of the Vietnam War, we are pleased to offer stations and viewers an opportunity to travel on an incredible 12-day trip to Vietnam in October 2016. Stations airing the documentary are invited to share this trip offer with your viewrers either on your channel, program guide or on your website. In addition to the 12-day tour of Vietnam, travelers also have the option to visit Cambodia for three days in advance of Vietnam. Click the links below for more information:
PROMO:
PHOTOS: