The Chesapeake Bay Summit 2022: The Chesapeake Bay Watershed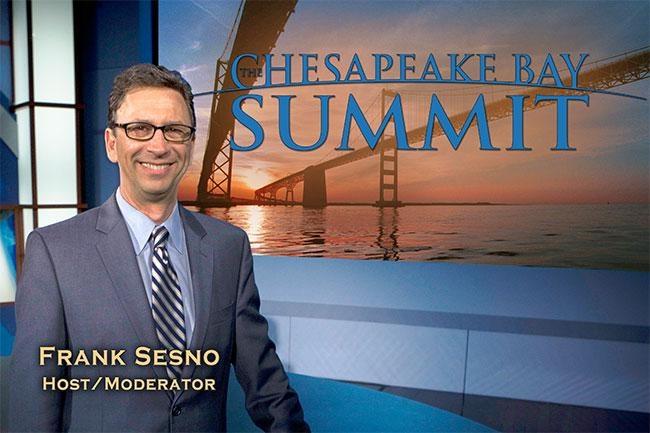 They are three iconic locations that, at first glance, may seem to have nothing in common: The National Baseball Hall of Fame in Cooperstown, New York, the world's largest naval station in Norfolk, Virginia, and Shenandoah National Park in Virginia's Blue Ridge Mountains. What binds them is our nation's largest estuary; a raindrop that falls in each of these storied locales would eventually make its way to the Chesapeake Bay.
The Chesapeake Bay watershed spans 64,000 square miles and parts of six states, each with its own unique landscapes, policies and regulations. In 2022, the Chesapeake Bay Summit will again tackle the tough questions surrounding the fight for a cleaner Bay, this time exploring what makes a healthy watershed– and what it will take for both urban and rural areas to achieve it. Maryland Public Television host Frank Sesno* drives a compelling conversation with the region's most knowledgeable experts, policymakers, and stakeholders about the state of the Chesapeake Bay watershed today and what needs to change for a cleaner estuary.
MPT presents The Chesapeake Bay Summit every year to discuss the ongoing serious issues facing the health of the Chesapeake Bay. Chesapeake Bay Week is MPT's annual week-long celebration of North America's largest and most-studied estuary.
* Frank Sesno is a former CNN correspondent, anchor and Washington bureau chief. He spent 11 years as Director of Media and Public Affairs at the George Washington University and is currently Director of Strategic Initiatives.