Chesapeake Decoys: The Nature of Waterfowl Art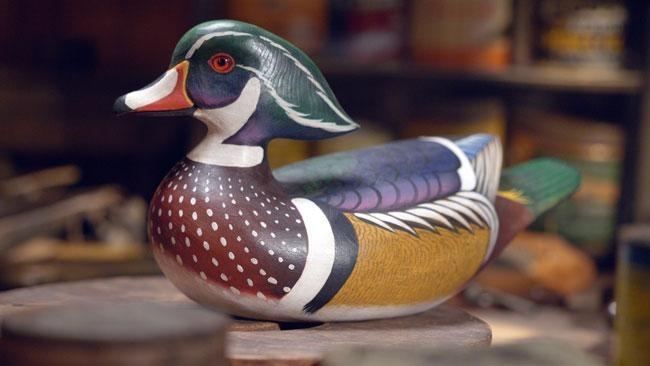 It is a happy accident of nature that each year millions of migrating waterfowl converge on Chesapeake Bay. The uniqueness of the Bay– the shallow, wide expanse of dark brackish water, its meandering, narrow tidal creeks and the pockets of quiet, secluded marsh– creates for wildlife of all types of habitat and haven.
For the birds, Chesapeake Bay offers temporary respite from the strain of prolonged migratory flight. For hunters, the annual stopover offers the opportunity to practice the ancient art of the waterfowl hunt – a practice that has survived into our age of plenty, but has also evolved into something more.
Today, art in the form of waterfowl carvings is one that was born of hunters who slogged through marshes -- yes, to lure and to shoot birds -- but also those who saw the world as conservationists, admiring and appreciating the great beauty of their wild prey.
Chesapeake Decoys: The Nature of Waterfowl Art explores waterfowl carving as it exists today: fine art – but also big business. Viewers are also introduced to master carvers, who craft decoys from blocks of wood, the collectors who buy and sell their works for large sums, and waterfowl festivals that draw large and enthusiastic crowds who bear witness to this artform's special singularity.