Distinctive Homes of the Chesapeake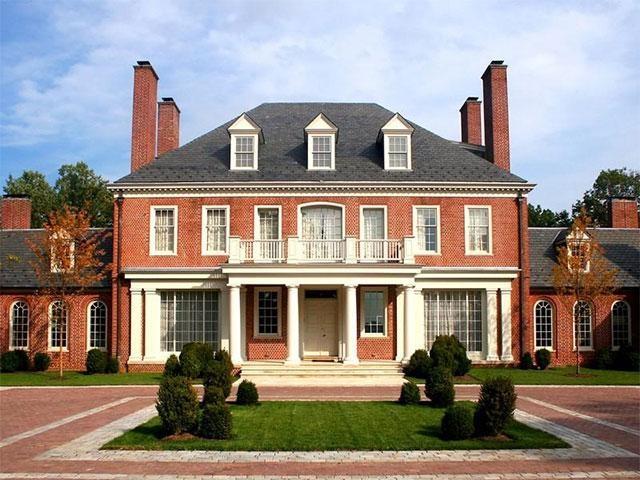 Distinctive Homes of the Chesapeake
60 Minutes, 2013
The lure of waterfront living still remains irresistible to many, with some enjoying a home of their dreams on the Chesapeake Bay year 'round. Distinctive Homes of the Chesapeake opens the door to Maryland's unique, historic and magnificent homes surrounding the Chesapeake Bay for intimate tours. Explore a colonial-era manor hand-crafted in the 1700s, an unusual houseboat with different waterfront views each day, and modern architectural marvels that blend the best of Bay living with gorgeous settings.
OCEAN HALL – From historical records and tree-ring dating - Ocean Hall in St. Mary's County is Maryland's oldest brick home, and Dr. James Boyd and his wife Jennifer have painstakingly restored it to its 1703 glory.
LOBLOLLY HOUSE – Steve Kieran is an architect whose passion for environmental responsibility and green design resulted in his remarkable home nestled among the Loblolly pines on the water in Dorchester County, which you have to see to believe.
ASHBY – This former bed and breakfast on a tranquil Miles River setting has rooms named after family members laid to rest in the back yard cemetery – and was also the site of a Hollywood murder.
WHITEHALL – In 1760, Maryland's then-Provincial Governor Horatio Sharpe decided to build his colonial dream home on Chesapeake Bay, and he did -- including a front lawn with nearly 2 miles of private coastline.
SCIENTISTS' CLIFFS - Once an exclusive retreat for scientists and educators in the 1940s, some of the cabins on Calvert County's famed cliffs are either frozen in time or have evolved into full time residences - depending on which road you take.
BALTIMORE LIGHT – Few homes can claim a 360-degree unobstructed view of the Chesapeake, but this unique structure near the Bay Bridge is the only weekend getaway that's been an operating lighthouse for over 100 years.
THE FRIARY ON THE SEVERN - This Georgian style mansion was once used as a Catholic Friary complete with a chapel and dormitory. It was renovated into one of the most spectacular houses in the region, and is home to a couple who have sold more crab cakes than anyone else in the world.
From St. Michael's to Easton and Annapolis to St. Mary's, Distinctive Homes of the Chesapeake steps inside to explore each home's fascinating history and architecture while meeting some of the special people who live there.
Downlaods for Distinctive Homes of the Chesapeake
To download promotional materials, right click a link and select "Save Target As" or "Save Link As".
PROMO:
PHOTOS:
The Friary 1 (.jpg)

The Friary 2 (.jpg)

The Friary 3 (.jpg)

Loblolly House (.jpg)

Ocean Hall (.jpg)

Whitehall 1 (.jpg)

Whitehall 2 (.jpg)

Whitehall 3 (.jpg)