F.S.Key and the Song that Built America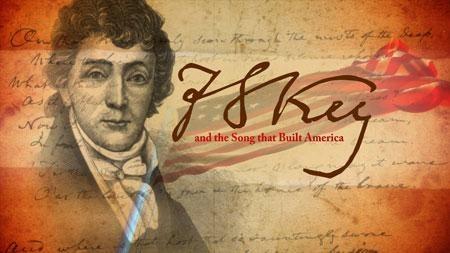 F.S. Key Broadcast HD Promo (30 sec)
F.S.Key and the Song that Built America is a one-hour documentary to celebrate the 200th anniversary of Francis Scott Key's writing of the Star-Spangled Banner following the Battle of Baltimore in September 1814.
This one hour documentary is a portrait of a well-recognized, yet somewhat obscure individual who became famous through a single defining moment of his life - the writing of our national anthem, The Star Spangled Banner. Francis Scott Key was a lawyer who practiced before the U.S. Supreme Court. His cases and interests were instrumental in the development of America and particularly in the issues of slavery however, he treated his penchant for poetic and artistic endeavors as folly.
Key and others vehemently opposed the War of 1812 up to a few months before the British attack and burning of Washington, DC. Key enlisted in the militia to help protect his family and country and also participated in the ill-fated defense of Washington, DC.
Key offered his services to negotiate the release of his cousin by marriage, Dr. William Beans, who was captured by the invading British. Key successfully convinced the British to release Dr. Beans, but they were to be held until the British completed their military campaign. Witnessing the twelve-hour bombardment of Baltimore city in September 1814 inspired Key to write his song. The Star Spangled Banner become our national anthem in 1931.
Download Promotional Materials
To download materials: Right click the links and select "Save Target As" for Internet Explorer or "Save Link As" for Firefox.
Click a link to preview or download an item.
F S Key Promo HD 30 sec (.mov)
F S Key Promo SD 30 sec (.mov)
Documents coming soon!
Right click a thumbnail to download an image.