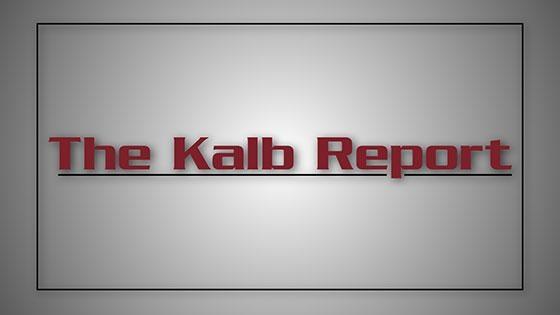 Through conversations with leaders who shape media, public policy and culture in America, distinguished journalist Marvin Kalb explores the vital role of the press in our democracy and the transformation of journalism in the 21st century.
Now in its 25th season, The Kalb Report is jointly produced by the National Press Club Journalism Institute, the George Washington University (GWU), The Shorenstein Center on Media, Politics, and Public Policy at Harvard University, University of Maryland University College (UMUC), the Philip Merrill College of Journalism at the University of Maryland, and the Gaylord College of Journalism at the University of Oklahoma.
Previous guests have included U.S. Supreme Court Justices Antonin Scalia and Ruth Bader Ginsburg, Bob Woodward and Carl Bernstein, Rupert Murdoch, Diane Sawyer, Katie Couric, Christiane Amanpour, Walter Cronkite, Hillary Clinton, Roger Ailes, Bob Costas, Ken Burns, Judy Woodruff, Gwen Ifill, and Nobel Prize winner Elie Wiesel.
Moderator Marvin Kalb was the last correspondent personally hired at CBS News by the legendary Edward R. Murrow and served as Chief Diplomatic Correspondent for the CBS Evening News with Walter Cronkite. He later moderated NBC Meet the Press and was the founding director of Harvard's Shorenstein Center. In addition to moderating The Kalb Report, he is the Edward R. Murrow Professor Emeritus at Harvard's Kennedy School and a senior advisor to The Pulitzer Center on Crisis Reporting.
The executive producer of The Kalb Report series is Michael Freedman, a senior vice president and professor of the practice at University of Maryland University College and professorial lecturer in journalism at GWU. Mr. Freedman is the former general manager of CBS Radio Network. The senior producer is Heather Date, a vice president at UMUC and former CNN producer. Producers include GWU's Dick Golden, Tiina Kreek and Lindsay Underwood of the National Press Club, and UMUC assistant vice president Bob Ludwig.