Redeeming Uncle Tom: The Josiah Henson Story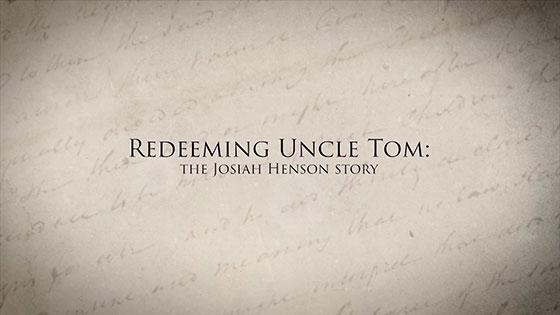 MPT National
Redeeming Uncle Tom: The Josiah Henson Story
Description
Josiah Henson, a dynamic man with unyielding principles, overcame incredible odds to escape from slavery with his wife and children. His life inspired the lead character of 'Uncle Tom' in Harriet Beecher Stowe's 1852 classic novel which has been recognized as one of the sparks that ignited the Civil War. Not only does Josiah's story shed light on what life was like for enslaved people in the 1800s, but it allows us to witness the character of an intelligent, brave, and compassionate man who refused to succumb to the fate his masters had planned for him.
Josiah Henson was born into slavery in 1789 in Charles County, Maryland. As a child, he was sold to Isaac Riley, who later appointed him superintendent of the farm at an unusually young age because of Henson's strength and intelligence. At twenty-two, Henson married a slave woman and they had twelve children, four while enslaved. Henson showed extreme loyalty to Riley who, in turn, entrusted him with exceptional responsibilities and allowed him to become a preacher in the Methodist Episcopal Church.
However, when Henson attempted to buy his freedom, Riley cheated him and made plans to sell him south. Fearing separation from his family, Henson fled north with his wife and children the summer of 1830. After passing through Ohio and New York, they settled in Dresden, Ontario, Canada. Henson became a preacher and a leader in the Afro-Canadian community, and he even traveled back into the United States to help other slaves escape.
Henson also served the British as a captain of Afro-Canadian volunteers in the Canadian Rebellions of 1837-1838, two uprisings in which the colonies of Lower and Upper Canada were in conflict over political reform. He founded the British American Institute in 1842, an Afro-Canadian community and industrial school intended as a refuge for escaped slaves.
Yet somehow he's been mostly lost to history... until now.