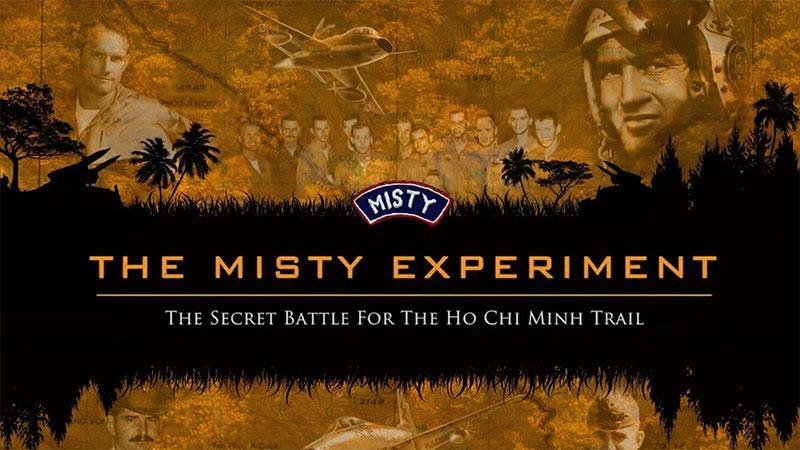 Presented through first-person accounts from Misty veterans, this is the largely unknown story of a remarkable squadron of U.S. Air Force pilots who volunteered for top-secret missions during the Vietnam War. Their combined testimonies offer a humanistic view of a controversial conflict that has been riddled with public animosity and debate.
A half-century after the end of the Vietnam War, the public still has little consensus about what happened there, or why. THE MISTY EXPERIMENT: THE SECRET BATTLE FOR THE HO CHI MINH TRAIL tells the story about a special U.S. Air Force squadron whose pilots volunteered for one of the war's most dangerous air missions. Their assignment: search for enemy supply transports and anti-aircraft installations concealed within the web of trail paths and waterways collectively known as the Ho Chi Minh Trail. The squadron also directed on-site rescue operations for U.S. and allied aircrews shot down while flying over the jungles of North Vietnam and Laos.
The activities of Operation Commando Sabre, the official name of the mission, were classified as "top secret" during and immediately following the war. This documentary shares the story of the Misty squadron as told solely through the recollections of the veterans who volunteered for the mission. Their stories are enhanced by never-before-seen squadron footage and general archival combat footage from the war.
For Photos & Asset Downloads:
https://www.aptonline.org/offer/MISTY-EXPERIMENT-THE-THE-SECRET-BATTLE-FOR-THE-HO-CHI-MINH-TRAIL