Tilghman Tales: Building Boats, Lives & Memories on the Chesapeake Bay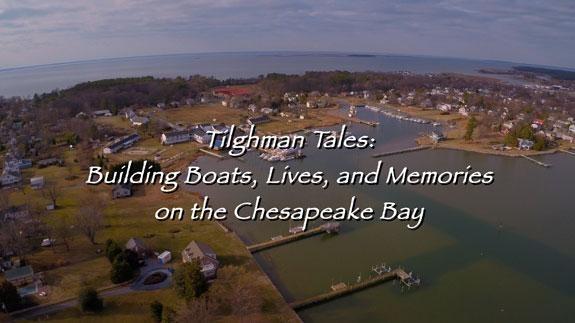 Tilghman Island may be a long way from the rest of the world, but its remarkable residents, past and present, have forged a history and legacy that reaches far beyond its shores. Independent, innovative, and idiosyncratic, they fuse intuition, experience, and sheer determination to achieve whatever they set out to accomplish. Whether in building race winning log canoes, or overcoming taboos about women working on the water, their can-do attitude never wavers.
Tilghman Tales shares the stories of a few of the island's notables recounted by colorful storytellers, local experts, self-taught historians, innovative boat builders, "jacks--of-all-trades," self-reliant women, and indefatigable octogenarians. Through them we meet several generations of legendary Tilghman boat builders and some intrepid women who love the water and the waterman's life as fiercely as the men.
PROMO: