Kent County's Storied Landscape: Place — Past and Present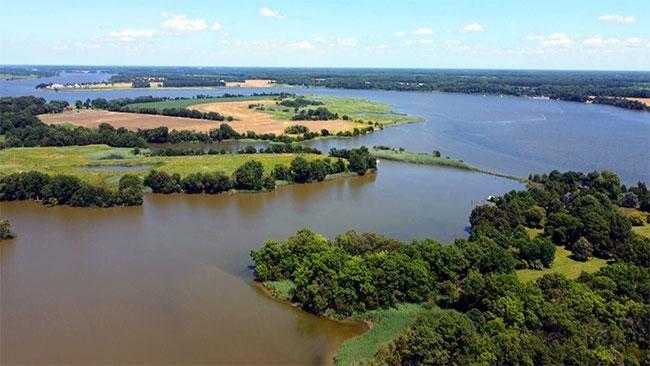 How is history expressed in a landscape?
Kent County, Maryland, lies between the Sassafras and Chester Rivers on the Eastern Shore of the Chesapeake Bay. In an era of building, development and habitat destruction, Kent County is unique in its continuity of working agricultural lands and waterways that embody patterns of life from prehistoric times to today.
Travel the length and breadth of this peninsula, exploring by land, air, and sea. Walk the pristine coastline where Native Americans once lived, and meet an archaeologist finding burn marks on rocks used for roasting oysters centuries ago. See how footprints of English settlements are revealing fascinating evidence of early colonial trade, and find out what a fascinating new map of the region has revealed. Follow a young man as he walks an African American graveyard, studying tombstones to seek out his ancestors' lost heritage for the historical record. Then squint into the rising sun as watermen continue to harvest the Chesapeake Bay's iconic rockfish, oysters and crabs, using the fishing techniques of the first indigenous people.
Survival has always been about understanding and adaptation. Kent County's Storied Landscape tells these stories and more—tales of the land and the people whose lives have weaved a tapestry of cultures, races and customs.