Kent County's Storied Landscape: Place — Past and Present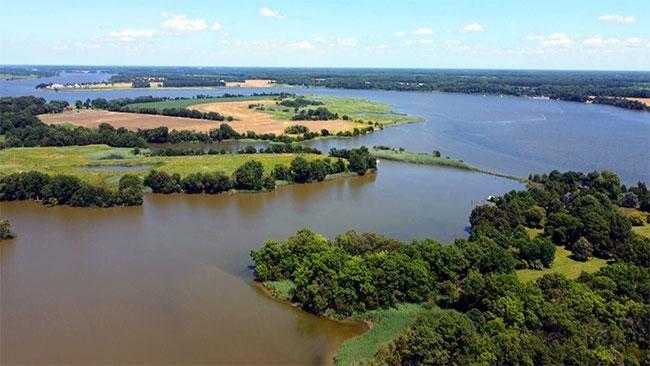 The cultural landscape that defines a "Place" manifests in the interplay of water, land, and the people whose lives depend upon the cultivated generosity of soil and sea.
Kent County lies between the Sassafras and Chester Rivers on the Eastern Shore of the Chesapeake Bay. In an era of building, development and habitat destruction, Kent County is unique in its continuity of working agricultural lands and waterways that embody patterns of life persistent from prehistoric times to today.
Follow the journey, as we travel the length and breadth of the peninsula, exploring by land, by air and by sea. Walk the pristine coastline along backroads built over ancient Native American paths – paths that fleeing enslaved Africans later followed north to freedom. Hundreds of years on, watermen still squint into the burn of the rising sun, harvesting the Chesapeake Bay's iconic rockfish, oysters and crabs. An archeologist "reads" burn marks on an oyster shell – roasted in a fire tended by prehistoric hands perhaps 3,000 years ago. A college student walks an African American graveyard. Standing at his grandfather's tombstone, he is inspired to seek out lost African American heritage sites – for the historic record.
KENT COUNTY'S STORIED LANDSCAPE tells these stories and more - tales of the land and the people whose lives weave the tapestry of the future. Time will tell if sustainable practices and sophisticated technologies will prevail in protecting Kent County's rural character into the unblinking eye of the future.